How much do you know about Kent ?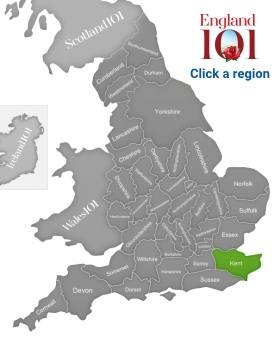 Located along the southeast coast of England, Kent has long been an important strategic point in the country and has more than its fair share of military action. Early in its history, Kent also played host to such infamous battles as the Peasants' Revolt of 1381 and Wyatt's Rebellion of 1554, which protested Queen Mary I's intended marriage to Philip II of Spain. During WWII, the eastern part of Kent saw so much battle action it became known as "Hell Fire Corner" and the county also witnessed much of the Battle of Britain in its skies during the summer and autumn of 1940.
Because of its strategic location, Kent was also heavily fortified, especially during the Norman period. Thus, there are a number of very impressive castles scattered around the county, such as Hever Castle, noted as the honeymoon site for all of Henry VIII's marriages, Leeds Castle and Dover Castle.
Despite all of this, Kent is generally known as the "Garden of England" because it has so many orchards. Hop fields are also quite prominent around Kent, producing much of the hops used in British ales, and the county even produces a few wines at vineyards such as Tenterden Vineyard Park
Just 20.6 miles from France, Kent borders the English Channel and thus retains proud ownership of the British half of the Channel Tunnel. This incredibly beautiful and generally mild-climated coastline dominates much of Kent's tourism industry, with the iconic White Cliffs of Dover being among the most spectacular scenery in the country.
Kent has also played an important religious role in English life, especially at Canterbury, where the Diocese of Canterbury became the first official seat of the Episcopal Church in England. Canterbury Cathedral is counted among the most beautiful and important religious sites in Britain, and even inspired Geoffrey Chaucer's 14th century The Canterbury Tales, a collection of verses about a party that goes on a pilgrimage to the cathedral.
Highlights:
Channel Tunnel
The Canterbury Tales
White Cliffs of Dover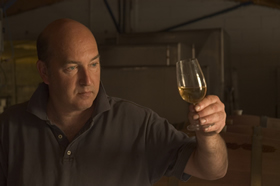 A wine taster sampling wine that has matured in old oak barrels at the Tenterden Vineyard Park in Kent.
Credit: Britainonview, Jon Wyand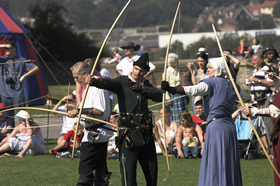 Archers firing arrows during Medieval Day at Rochester Castle. Rochester Castle is known as one of the best preserved and finest examples of Norman architecture in England.
Credit: Britainonview, Grant Pritchard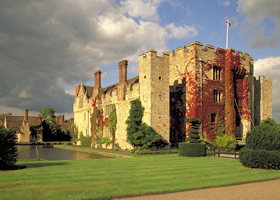 Exterior, Hever, Kent, England.
Credit: Britain on View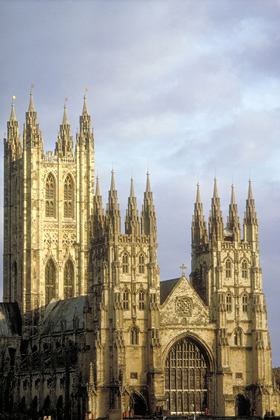 The Cathedral in the Evening light, Canterbury, Kent, England.
Credit: Britain on View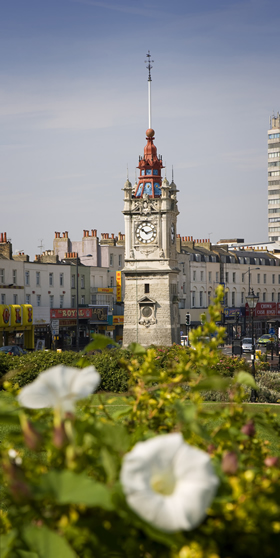 The clock tower seen from esplanade gardens at Margate on the Isle of Thanet in Kent., Margate, Kent
Credit: Britainonview, Rod Edwards