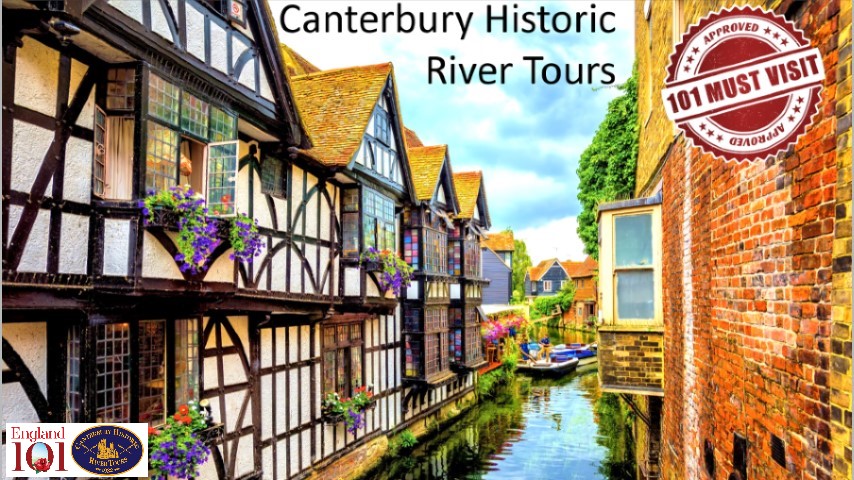 This highly entertaining and engaging round trip boat tour is another 101-Must-Visit for Kent. Each boat is captained by a guide to the sights upon the river by giving you the enjoyable history of all the different buildings that you pass along the way. The tour includes: Kings Bridge, Eastbridge Hospital, Franciscan Island, Greyfriars Chapel, Old Weavers House, Kings Mill, Alchemist Tower, Cromwellian Forge, Friars Bridge, Blackfriars, Dominican Priories, The Abbots Mill, The Marlowe Theatre, The Ducking Stool.
Price
Student : £9.50
Old Age/Pensioner : £8.50
Child : £7.00
For children under 17.
Adult : £11.00
Single trip: £9
Tour duration: 40 minutes for the return tour
Opening Hours
Tours run from 10am to 5pm up to Nov 1st.
Tours depart every 15-20 minutes.
Canterbury Historic River Tours
The Kings Bridge
Canterbury, CT1 2AT