In association with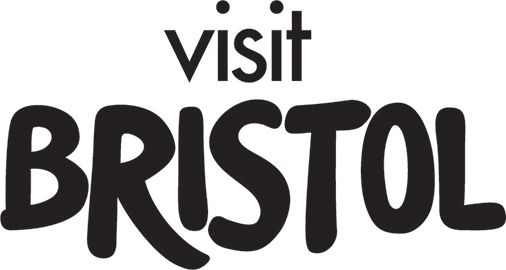 Our in-person family gatherings
Ireland's President Higgins family message
Our TEDx talk about family gatherings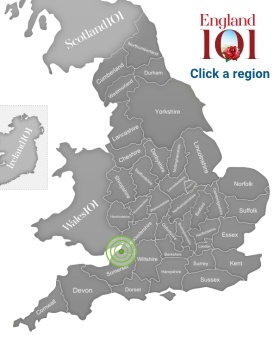 The largest city in the southwest of England, Bristol is a quirky, creative hub crammed with history. The port that launched North America-bound ships such as The Matthew and SS Great Britain is now home to innovative museums and a quirky restaurant quarter, while Gothic churches and Georgian squares are interspersed with some of the country's best street art. Sunny days call for a dip at Bristol Lido, followed by a walk around the Clifton Downs. Climb Clifton Observatory for a spectacular view of the iconic Clifton Suspension Bridge particularly during the International Balloon Festival held in August every year.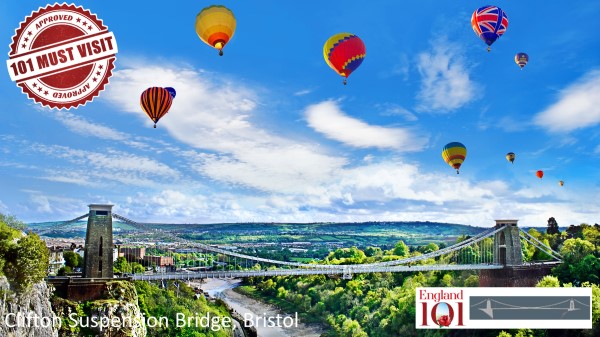 Annual International Balloon Festival, Clifton Suspension Bridge, Bristol (Credit: Shutterstock, Pixel Memoirs)
Historic sites in Bristol
The New Room is not so new these days – built in 1739, it is the world's oldest Methodist chapel – but a visit may provide new perspectives on the Wesley brothers, the denomination they founded and their faith. The meeting place is little changed since the 18th century – except for the interactive museum upstairs and the adjoining cafe and library. Stand in the pulpit where John Wesley preached, and arrange to visit the nearby house of Charles Wesley, 'the father of the English hymn'; 4 Charles Street was his last abode in Bristol before he and his family moved to London in 1771.
Explore the lofty east end of Bristol Cathedral to see one of the world's finest examples of a medieval 'hall church', keeping an eye out for any Berkeley tombs – numerous ancestors of the local aristocratic family are laid to rest here. Opposite the Cathedral, across College Green, you'll find Lord Mayor's Chapel, the only segment of the 13th-century Hospital of Saint Mark that still stands. Bristol's Mayor invited John Wesley to preach here while he was barred from giving sermons elsewhere in the city. You might also spot a coat of arms belong to Richard Amerike, who is said to have funded John Cabot's journey to North America.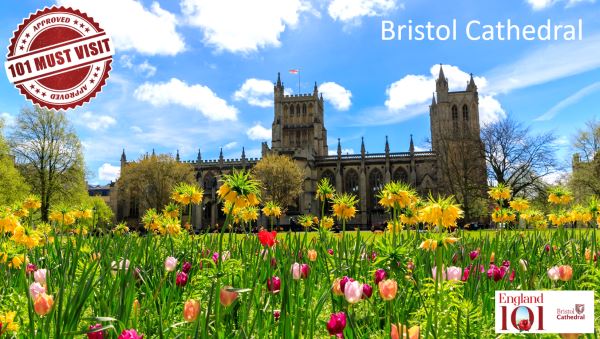 Bristol Cathedral, England (Credit: Shutterstock, Will Dale)
St Mary Redcliffe is worth a visit for the exquisite Gothic architecture alone – but what lies within is just as alluring. The founder of Pennsylvania, Sir William Penn, is buried in the American Chapel (St John's Chapel) and the stained-glass windows within depict explorer John Cabot and the Matthew, the ship on which he travelled from Bristol to Newfoundland in 1497. Cabot brought back a whale bone, which adorns the chapel's entrance. Across town, 105ft Cabot Tower commemorates his voyage; climb the spiral staircase for commanding views of Bristol Harbourside.
Cabot Tower, Bristol, England (Credit: Shutterstock, Chris Dorney)
A replica of Cabot's ship can be found at Bristol's Floating Harbour. It's free to wander above and below deck, to see what life was like for Cabot and his crew. Short sailing trips are also available throughout the spring and summer. Jump ship and head to the Great Western Dock, where you can board the SS Great Britain – an engineering marvel and world-class maritime museum. Once the longest passenger ship in the world, Brunel's extraordinary ship was the first iron steamer to cross the Atlantic, in 1845. Today visitors can experience what life was like on a luxury liner in the Victorian era, from the dining saloon and sleeping quarters to the engine room – or climb the rigging like a sailor. To learn more about the man behind the masterpiece, browse the Being Brunel exhibits next door.
For an out-of-town adventure, look no further than Berkeley Castle. The Berkeley family have lived here for 900 years, and their home and ancestors have played no small role in history, with connections to Shakespeare, Francis Drake, and the Magna Carta to name just a few. Berkeley men held the first American Thanksgiving a year before the Mayflower landed; Sir William Berkeley was governor of Virginia in 1641; while UC Berkeley was named in honour of philosopher George Berkeley.
Things to do and see in Bristol
Get a broader view of Bristol at family-friendly MShed, where you'll find exhibits on everything from the slave trade to animated British legends Wallace and Gromit. Bristol saw a huge influx of US troops during WWII, and the museum contains a US flag given to the city as a gift from US servicemen and women. A few minutes from MShed stands No. 37 Queens Square – the 1792 US Consulate and the very first official representation of the US government outside of the United States.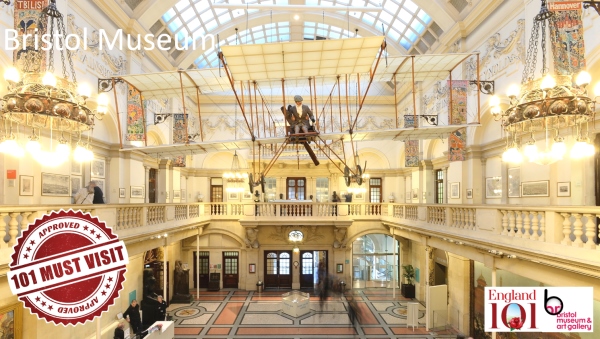 The Bristol Museum has a large collection of science, art and natural history exhibits, Bristol, England (Credit: Shutterstock, 1000Words)
Nothing sums up Bristol's rebellious spirit like a street art tour. Where The Wall's guided walks give an insider's view on the local scene, as well as helping you interpret some of Banksy's most famous works. Aviation enthusiasts can board a Concorde at Aerospace Bristol while theatre buffs can see a Broadway show at the Bristol Hippodrome, where Hollywood star Cary Grant once worked and performed.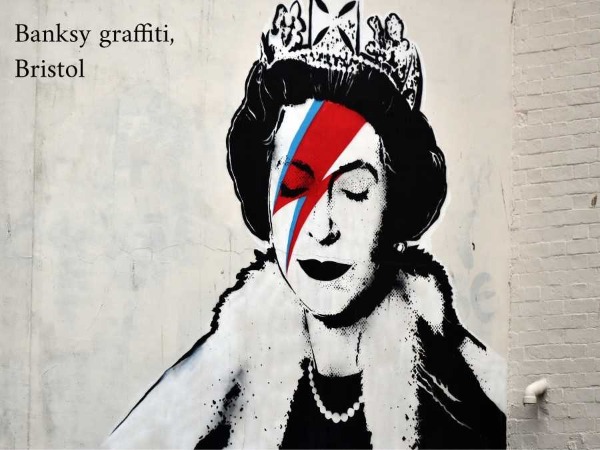 The world-famous graffiti artist Banksy was born in Bristol and his work can be seen around the city (Credit: Shutterstock, 1000Words)
Best Restaurants in Bristol
For brunch, check out Bakers and Co, where the menu is inspired by San Francisco's farm-to-table ethos. Cargo is a cool collection of food outlets housed in old shipping containers – try a Reuben at The Pickled Brisket, Bristol's only salt beef bar, and wash it down with an IPA from The Wild Beer Co next door. Pick up a sweet treat from Ahh Toots' stall in St Nicholas Market, or opt for a Cream Tea Cruise.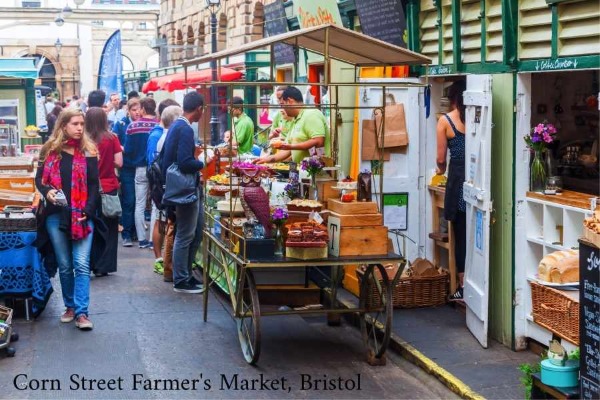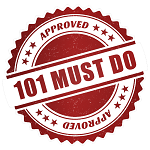 101 Must-Do' ways to live your regional connection.
Our 101 team have been working with local tourism, business, community and Council initiatives to bring you some of the best ways for you to live your connection to Bristol.