In association with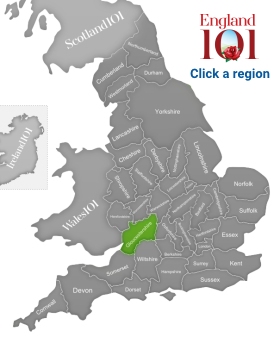 With its ancient city sandwiched between two celebrated areas of outstanding natural beauty, dozens of US connections and a world-famous cheese-rolling festival, the quaint and quirky county of Gloucestershire is a delight to visit. From William the Conqueror to prominent Methodist preachers and the man who wrote the US national anthem, many key historical figures have wandered these streets.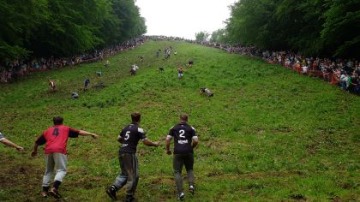 Gloucester Cheese Rolling Festival
Credit: Marketing Gloucester
Historic Gloucester sites
The first stop on any Gloucestershire itinerary has to be Gloucester Cathedral. King Henry III's coronation took place here, as well as the commissioning of the Domesday Book. More recently, the cloisters posed as Hogwarts in the Harry Potter movie franchise. Spot the British and American flags near Edward II's tomb, which mark the spot dedicated to John Stafford Smith, a local man who wrote the tune which eventually became The Star-Spangled Banner. Button Gwinnett, who signed the Declaration of Independence and fought in the Revolutionary War, also worshipped here.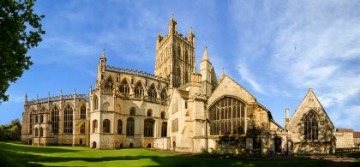 Panoramic view of Gloucester Cathedral Church of St Peter and the Holy and Indivisible Trinity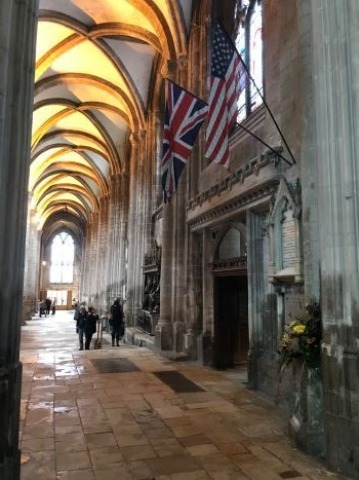 Gloucester Cathedral, US and UK Flags
Credit: Marketing Gloucester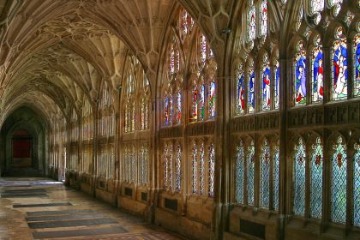 Gloucester Cathedral cloisters
Credit: Marketing Gloucester, Mark Baldwin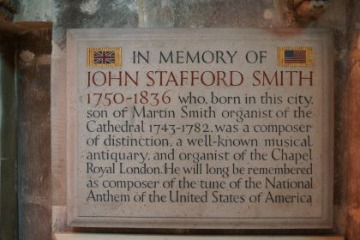 John Stafford Smith Memorial, Gloucester Cathedral
Credit: Marketing Gloucester
Gwinnet was educated at the nearby Old Crypt School, part of the Church of St Mary de Crypt. But the church's most famous parishioner and pupil was George Whitefield, who became an evangelical preacher and moved to North America, where his work influenced the Great Awakening. Benjamin Franklin estimated that Whitefield's booming voice could be heard by 30,000 people at a time. Stand at his pulpit, or take a peek at the Tudor schoolroom. The church bells were made in Gloucester at the Rudhall Foundry – the same family business that crafted the bells of the Old North Church in Boston, Massachusetts, which were rung by Paul Revere to warn citizens that the British were coming in 1775.
St John's Northgate Church is the oldest continually used site for Methodist worship in the world, where both Wesley and Whitefield are known to have preached. The rector, Thomas Stock, along with local man Robert Raikes, co-founded the Sunday School movement.
Near the city's docks, the restored Llanthony Secunda Priory has seen over 900 years of history, and comprises a series of fascinating medieval buildings on the site of an old Augustinian priory – time your visit with a monthly open day or book a private tour.
Short on time? Join one of the Gloucester Civic Trust Tours to see as many of the region's sites as possible, accompanied by an expert guide. If you're looking to stay in a heritage property during your visit, try the 17th century Hatherley Manor Hotel & Spa.
Things to do in Gloucester
Book a tour of Prince Charles' Highgrove Royal Gardens, where Prince Harry spent a lot of time growing up, of explore the wild beauty of the Royal Forest of Dean at the likes of Clearwell Caves or the Gloucestershire Way.
Young families and fans of Beatrix Potter stories will love The House of the Tailor of Gloucester, the very same building where the events that inspired her tale took place. There's a small collection of memorabilia and a gift shop – ideal for souvenir shopping. Alternatively, the dockside Gloucester Quays development will keep all ages entertained.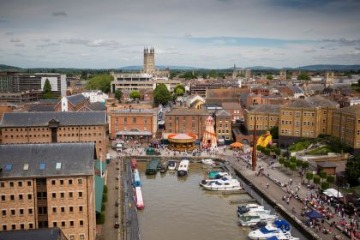 Gloucester Quays, Gloucester
Credit: Marketing Gloucester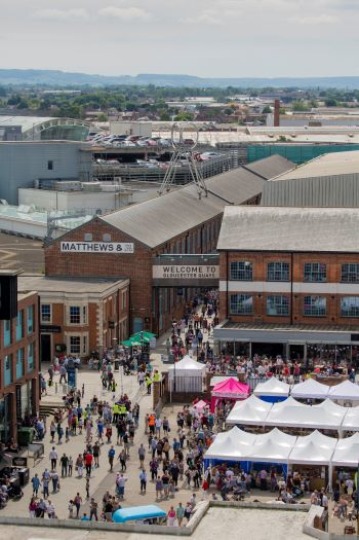 Gloucester Quays, Gloucester
Credit: Marketing Gloucester
Take a ride on the historic Gloucestershire-Warwickshire steam railway, which trundles through miles of charming Cotswolds countryside; or dive into 200 years of history at the recently refurbished National Waterways Museum, where exhibits include an old dock lock used by Harry Houdini. You can even opt to sail around the docks on Queen Boadicea II, one of the small boats used during the evacuation of Dunkirk in 1940.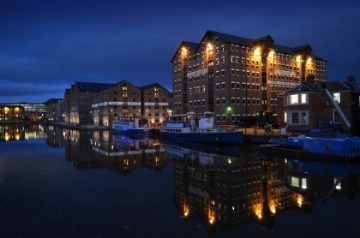 Gloucester Docks, Gloucester
Credit: Marketing Gloucester
Best Gloucester Restaurants
Gloucester was the hometown of Robert Raikes, local philanthropist and co-founder of the Sunday School movement. His house is now a pub, complete with beer garden, where the world's first Sunday Schools were held.
Greek On The Docks serves modern Mediterranean dishes – on a sunny day, grab a seat outside for a wonderful view of the water. Fine dining fans should book a table at Le Champignon Sauvage in Cheltenham, which holds a Michelin star. On a budget? Try The Coconut Tree for refined but affordable Sri Lankan street food.
North of Gloucester, Queens Head in Longford does a roaring trade with its British classics, while The Fountain Inn near Hatherley Manor has been around since the 14th century. Not quite so historic, Three Choirs Vineyard near Newent is one of England's oldest vineyards – its first vines were planted in 1973.
The Cotswolds – designated as an area of outstanding natural beauty – spans much of Gloucestershire, and is a popular spot for a weekend getaway, not least due to its gorgeous country pubs. Stop by the 17th-century Wheatsheaf Inn in Northleach for a drink in the beautifully manicured beer garden, or try the mouth-watering roast at The Bell in Stow.
Highlights: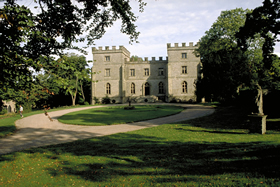 Castle hotel, Clearwell, Gloucestershire, England.
Credit: Britain on View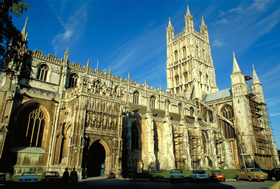 Cathedral, Gloucester, Gloucestershire, England.
Credit: Britain on View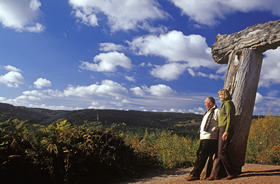 Couple by the Chair sculpture in the Forest of Dean Sculpture Park, Forest of Dean, Gloucestershire, England.
Credit: Britainonview, Jasmine Teer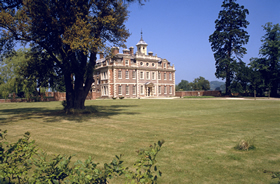 Wallsworth Hall is a fine Georgian mansion house built c.1750 and is now home to Nature in Art, the world's first museum & art gallery dedicated to art inspired by nature.
Credit: Britain on View
How much do you know about Gloucestershire ?