In association with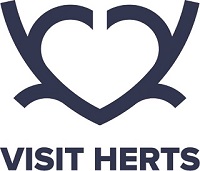 Our in-person family gatherings
Ireland's President Higgins family message
Our TEDx talk about family gatherings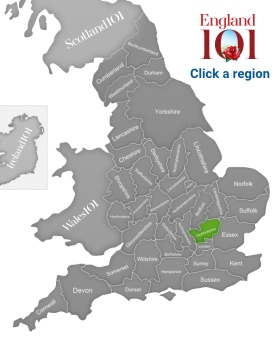 Hertfordshire is firmly within London's commuter belt – but you'd hardly know it when faced with its grand country manors, Tudor market towns or the idyllic Chiltern Hills. St Albans Cathedral, with its staggering history and tomb of Britain's first martyr on record, is the county's main draw. Combine this with a smattering of silver-screen-worthy stately homes and classic country pubs for an unbeatable rural escape.
Historic sites
Named after St Alban, the first recorded British Christian martyr who died here around the third century, St Albans was once one of the biggest cities in Roman Britain. St Alban's Cathedral marks the supposed site of his death; visitors will find his shrine there, plus his statue, next to the altar.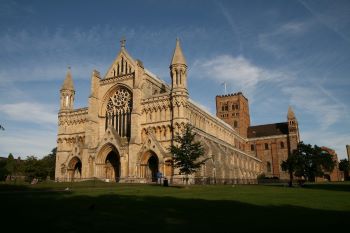 St Albans' Cathedral, St Alban
Credit: Visit Herts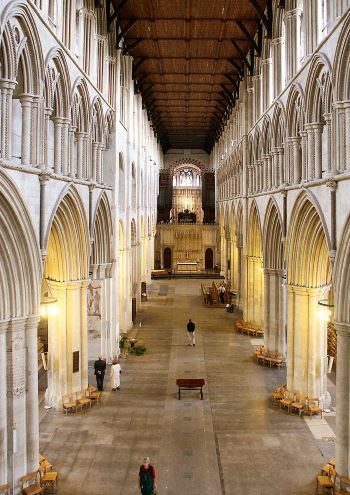 St Albans' Cathedral Nave
Credit: Visit Herts
One of Hertfordshire's most popular stately homes, Knebworth House boasts an extravagant exterior, complete with turrets, gargoyles and Mughal-style domes. Home to the Lytton family since 1490, the most famous residents include Sir Edward Bulwer Lytton, the writer credited with the phrase 'the pen is mightier than the sword'; Lady Constance Lytton, a key Hertfordshire suffragette; and Robert Bulwer-Lytton, 1st Earl of Lytton and Viceroy of India from 1876-1880. Today the house and grounds are used as a concert venue and film location, having featured in Tim Burton's Batman, Victoria & Abdul and The King's Speech. Visitors can tour 13 rooms with a guided or self-guided audio tour.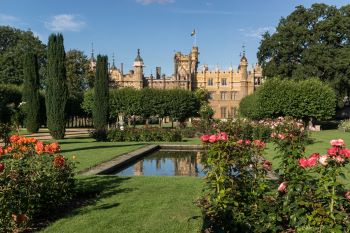 Knebwoth House, film location of Tim Burton's Batman and the King's Speech
Credit: Visit Herts
Hatfield House has also enjoyed the spotlight, featuring in Netflix smash hit The Crown and BAFTA-winning The Favourite, starring Emma Stone, Olivia Colman and Rachel Weisz. The Jacobean mansion was the childhood home of Elizabeth I, and an old oak tree marks the spot where she found out she was to be queen. Today the Salisbury family live in the house, but visitors can explore a significant portion, including the library, the chapel, the Victorian kitchen and King James' drawing room.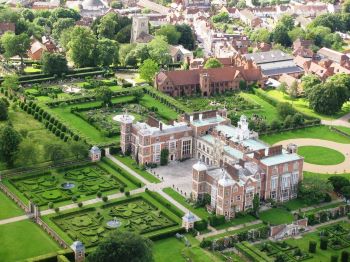 Hatfield House, features in Netflix hit The Crown and BAFTA-winning The Favourite
Credit: Visit Herts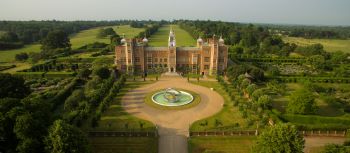 Hatfield House
Credit: Visit Herts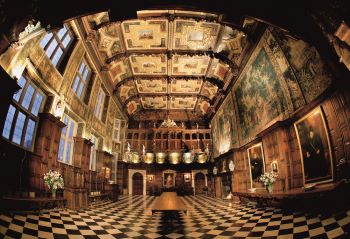 Fisheye view of the Marble Hall inside Hatfield House
Credit: Visit Herts
Explore Hertfordshire's US connections in Hertford, where Puritan minister Samuel Stone was born in 1602. In 1633 he travelled to Boston on the Griffin with colonial leader Thomas Hooker, where they later founded the aptly-named city of Hartford, Connecticut. A bronze statue of Stone can be found near the banks of the River Lea in the town centre.
Things to see and do
St Albans was the adopted home of Samuel Ryder, the philanthropic businessman and Wesleyan Methodist who went on the found the Ryder Cup in 1927. Walk the Samuel Ryder trail to discover his old haunts, including his church and the Verulam Golf Club.
Experience an old-school flight simulation at de Havilland Aircraft Museum, home to one of the earliest flight simulators and an impressive collective of (mostly) military planes, including fighter jets such as Tiger Moths, Queen Bees and Mosquitos. The volunteer-run museum also owns an Air France DH106 Comet, which was the world's first commercial jet.
Harry Potter fans, prepare for a magical experience: Warner Bros. Studio Tour – The Making of Harry Potter near Watford showcases the sets, costumes and props from the movie franchise in awe-inspiring detail. Trivia fans might like to know that Rupert Grint (who plays Ron) also went to school in Hertford.
Where to eat and drink
Tuck in to an award-winning Sunday roast at Ye Olde Fighting Cocks, one of the oldest pubs in the UK, or peruse the wide selection of booze on offer at The Boot, which marks the spot where the First Battle of St Albans (and consequently the War of the Roses) all began in 1455. The historic theme continues at River Cottage Kitchen & Deli; owned by renowned British chef Hugh Fearnley-Whittingstall, the deli serves sustainable, seasonal dishes within the grounds of Hatfield House. Hermitage Road in Hitchin has a more recent claim to fame: Eric Clapton once graced the stage of this converted ballroom in the early days of his career. Grab a seat at the pass to watch the chefs perform their own culinary show.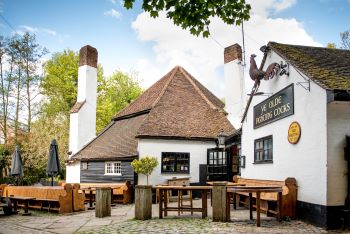 Ye Olde fighting Cocks, St Albans
Credit: Visit Herts
Highlights:
Movies - Star Wars & Indiana Jones
Hatfield House - The Queen
Garden Cities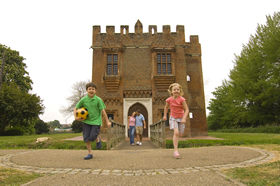 A family enjoying a day at Rye House Gatehouse in Lee Valley Park. The Gatehouse is all that remains of Sir Andrew Ogard's once extensive manor house.
Credit: Britainonview, Rod Edwards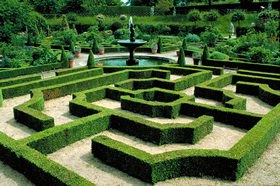 A foot maze and fountain in the landscaped gardens of Hatfield House in Hertfordshire.
Credit: Britain on View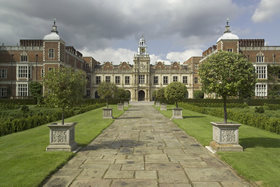 A spectacular view of Hatfield House, in Hertfordshire, Hatfield House, Hertfordshire.
Credit: Britainonview, Rod Edwards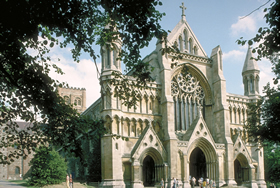 Cathedral exterior, St Albans, Hertfordshire.
Credit: Britain on View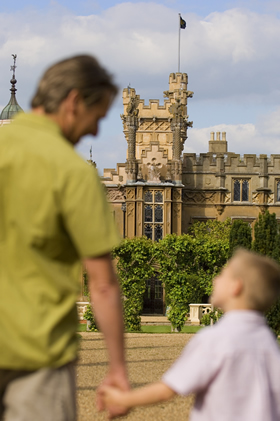 Father and son at Knebworth House, Knebworth, Hertfordshire
Credit: Britainonview, Rod Edwards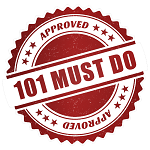 101 Must-Do' ways to live your regional connection.
Our 101 team have been working with local tourism, business, community and Council initiatives to bring you some of the best ways for you to live your connection to Hertfordshire.