In association with

Our in-person family gatherings
Ireland's President Higgins family message
Our TEDx talk about family gatherings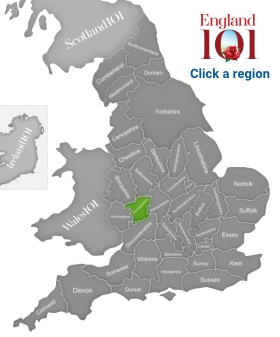 The final bloody battle of the English Civil War was fought in Worcester, and much later, WWII left the city with an unenviable 'post-war' look. But an ugly past only serves to accentuate the region's beauty: a glorious cathedral, rural pockets of quintessential England and the windswept Malvern Hills. The county has bidden farewell to hundreds of Mayflower Pilgrims, as well as welcoming Mormon missionaries and US presidents.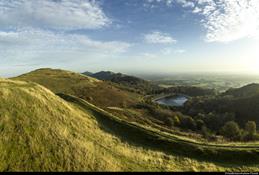 Malvern Hills, Worcestershire
Credit: Visit Britain, Andrew Pickett
Historic Worcestershire sites
Worcester Cathedral may be ancient, but it's surprisingly forward thinking; visitors can learn about the cathedral's history via interactive screens, or on a self-guided tour using a smartphone app. Find the final resting places of Prince Arthur and King John, learn about the lives of America's early settlers in the medieval library, or ponder the fact that scores of Scottish troops were imprisoned here during the English Civil War, before being deported to New England. Mayflower Pilgrim Edward Winslow – who went on to be governor of the Plymouth Colony – was educated at the King's School next door.
In 1651 King Charles' troops gathered at The Commandery ahead of the Battle of Worcester – the final battle of the English Civil War. John Adams and Thomas Jefferson visited Worcester over a century later to understand how the war shaped England's politics. Their experiences in England helps to shape the US constitution. Explore the lively onsite museum, or wander the battlefield, now known as Fort Royal Park.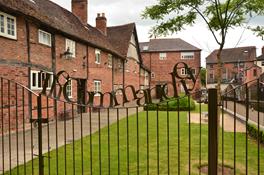 The Commandery, Worcester
Credit: Ben Sutherland, CC 2.0
Worcester's outskirts make a great base when visiting the wider county. For a cosy hotel with character, bed down at the Stanbrook Abbey Hotel, a striking former monastery near the Malvern Hills.
Around 30 minutes' drive south of Worcester lies Gadfield Elm, the oldest Latter-day Saint chapel in the world still standing. Originally built in 1836 for a Methodist group called the United Brethren, the chapel served as a preaching location for Mormon president Brigham Young and missionary Wilford Woodruff, who eventually baptised hundreds of the congregation before they emigrated to the US. The chapel is free to enter and staffed on Wednesdays, Fridays and weekends.
Take a trip to Droitwich Spa, a charming historic town of canals and cobblestones. Edward Winslow was born here – the vestry at St Peter's Church, where he was baptised, is dedicated to him. It's worth popping into nearby Sacred Heart Church for the dazzling mosaics alone.
Make time for a trip to Harvington Hall, a moated manor house with a quirky claim to fame. The Medieval and Elizabethan building features the most 'priest holes' in England – spaces where Catholic families and priests hid from persecution in the late 16th century. There's also an impressive collection of rare Elizabethan wall paintings and beautifully manicured grounds.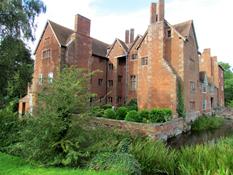 Harvington Hall
Credit: Ozzy Delaney, CC 2.0
Things to do in Worcestershire
Learn about the region's long history at Worcestershire County Museum at Hartlebury Castle – exhibits include a collection of old and unusual vehicles, toys from times past and even talking portraits. Car lovers should zip over to watch an event at Shelsley Walsh, the oldest motorsport venue in the world.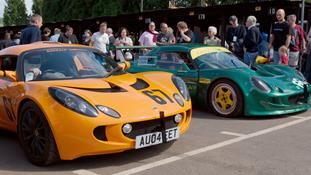 Shelsley Walsh
Credit: Richard Milnes CC 2.0
Famed English composer Edward Elgar came from just outside of Worcester – he composed many of his works in the city's cathedral. His birthplace and childhood home is open to visitors.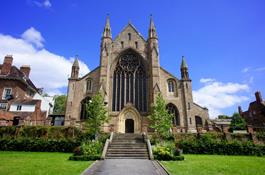 Worcester Cathedral
Credit: Barnyz CC 2.0
Worcestershire encompasses a tiny but significant portion of the Cotswolds, an area of outstanding natural beauty. Visit Broadway, considered one of the most beautiful of the Cotswold villages, and ascend 65ft Broadway Tower – the 'highest little castle in the Cotswolds'.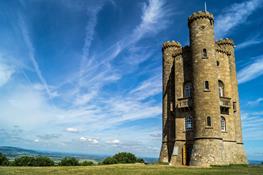 Broadway Tower
Credit: Phil Dolby, CC 2.0
Finally, don't miss a hike in the dramatic Malvern Hills – aim for the summit of Worcestershire Beacon, a relatively easy and popular walk to the tallest point in the Hills, which boasts panoramic views.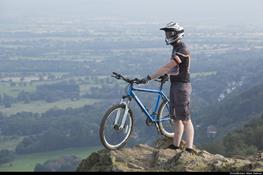 Mountain biking in the Malvern Hills
Credit: Visit Britain, Mark Salmon
Restaurants in Worcestershire
The county is renowned for Worcestershire sauce, which is sold globally and claims to be the oldest commercially bottled condiment in the US. The Lea and Perrins factory in Worcester is not open to visitors, but you can pick up a bottle at any local supermarket, or learn more on a Tasting England tour. The ingredients – including anchovies, tamarind and mystery 'flavourings' – are eclectic but tasty.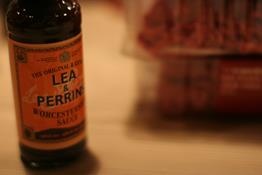 Bottle of Worceshire Sauce
Credit: Mark Norman Francis, CC 2.0
Try classic bistro dishes such as venison ragu and sirloin steak at Saffrons Bistro in Worcester, or head into the Malvern Hills for fine food with a fabulous view at two AA Rosette award-winning 1919 Restaurant. Further south, The Butcher's Arms in Eldersfield serves elevated pub grub and great beers, while north of Worcester, The Chaddesley Restaurant at Brockencote Hall Hotel offers fine dining in a luxurious country house.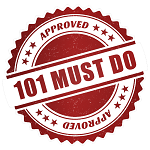 101 Must-Do' ways to live your regional connection.
Our 101 team have been working with local tourism, business, community and Council initiatives to bring you some of the best ways for you to live your connection to Worcestershire.
Community