Our in-person family gatherings
Ireland's President Higgins family message
Our TEDx talk about family gatherings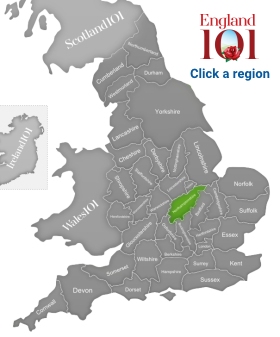 Centred right in the middle of England, Northamptonshire is an incredibly rural county that boasts no official cities. Even its county town, Northampton, is no bigger than a large market town. But this rural quality is what gives Northamptonshire its charm, having for years resisted the onslaught of urban sprawl that has more or less overtaken the South Midlands.
Historically, Northamptonshire was the site of a number of battles, including two "Battles of Northampton", one in 1264, which saw Henry III's forces overtake those of rebellious earl, Simon de Montfort; and one in 1460 when King Henry VI was captured by Yorkists during the War of the Roses.
The 11th century arrival of the Normans saw the construction of the first city walls of Northampton and its early city street pattern, which still survives today. The Normans were also responsible for the construction of Rockingham Castle an enclosure castle with a notable stone keep that was used by numerous English kings as a defence and retreat throughout the years.
Northamptonshire is also associated with Princess Diana, whose remains are buried at the Spencer Home, a massive 14,000-acre stately home dating to the Tudor era. The house, gravesite and an exhibition on the life and legacy of Diana, are open to visitors during the summer months.
But Northamptonshire's most notable claim to fame is perhaps its motorsports. Silverstone is a Formula 1 racing circuit that each year plays host to the British Grand Prix. Likewise, Rockingham Speedway in Corby is, unusually, an ovular elliptical racing circuit similar to those used in American NASCAR races.
A number of notable historical and contemporary figures are associated with Northamptonshire, including Benjamin Franklin, whose early ancestors hailed from Ecton, as well as George Washington, whose early relative was in fact a mayor of Northampton. Likewise, Thom Yorke, famed crooning frontman of Radiohead, was born in Wellingborough.
Highlights:
F1 - British Grand Prix
Princess Diana's Grave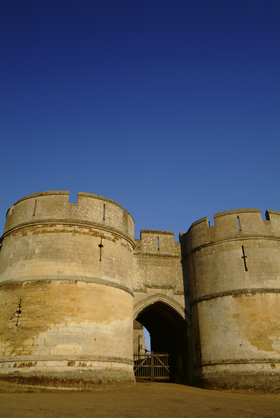 A view of the fortified entrance to the 12th century Rockingham Castle.
Credit: Britainonview, Tony Pleavin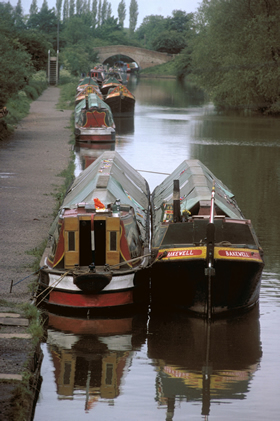 Grand union canal, Braunston, Northamptonshire.
Credit: Britainonview, Britain on View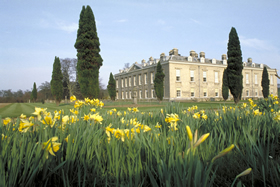 Home of the Earl of Spencer, Althorp, Northamptonshire.
Credit: Britain on View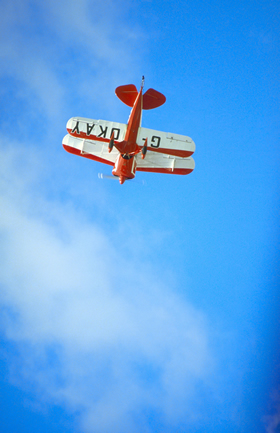 Marlboro Flying Display at the British Grand Prix, Silverstone, Northamptonshire.
Credit: Britain on View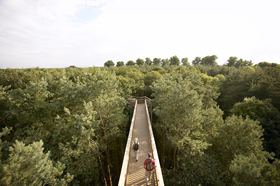 Two walkers strolling across a wooden bridge and viewing platform, as they take in the view of Salcey Forest.
Credit: Britainonview, Daniel Bosworth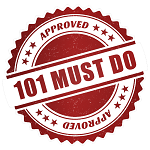 101 Must-Do' ways to live your regional connection.
Our 101 team have been working with local tourism, business, community and Council initiatives to bring you some of the best ways for you to live your connection to Northamptonshire.
Community