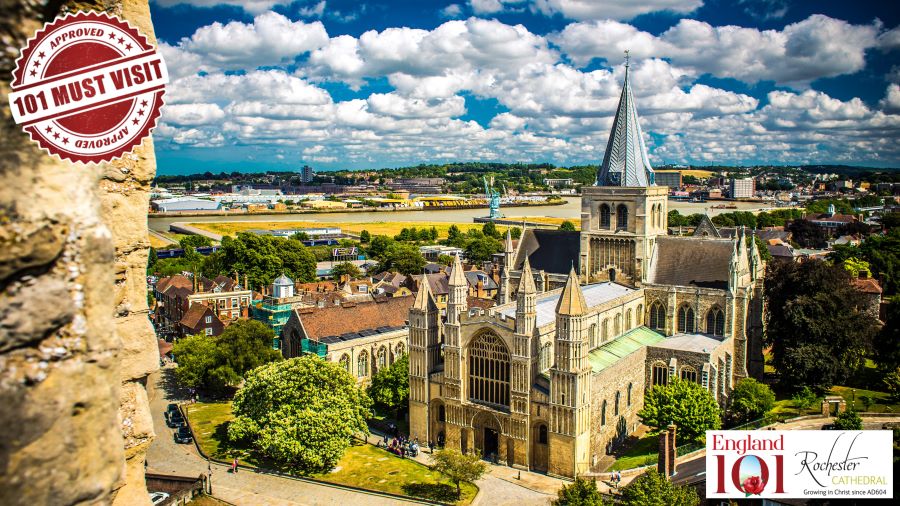 Another 101-Must-Visit for Kent: explore England's second oldest cathedral, founded in 604 AD, with one of the finest Romanesque facades in Christendom. The Cathedral's crypt hosts an exhibition throughout 2019 and brings together some of the finest sculptural fragments found around the building over the last 200 years. Be sure to take a peek at the former monastic vestry which was designated as the Cathedral library, and remains so to this day. The Cathedral has held a library since the establishment of the Benedictine Priory in 1082, so it has some incredible resources for Diaspora and Ancestral research. Note some of the restrictive opening hours below before you visit.
Price
Admission to the Cathedral is free.
Group visits are available by appointment, and prices start from £2.50/person for an unguided visit and £5/person with a guide.
Tour duration: 1 to 2 hours
Opening Hours
The Cathedral:
Monday to Friday 07:30 – 18:00
Saturday 08:30 – 17:00
Sunday 07:30 – 17:00
The Crypt and exhibition:
Monday to Saturday 10:00 – 16:00
Sunday 12:00 – 16:00
The Library:
Tuesday and Friday 10:00 – 16:00
Rochester Cathedral
The Chapter Office
Garth House, The Precinct
Rochester
Kent, ME1 1SX