Our in-person family gatherings
Ireland's President Higgins family message
Our TEDx talk about family gatherings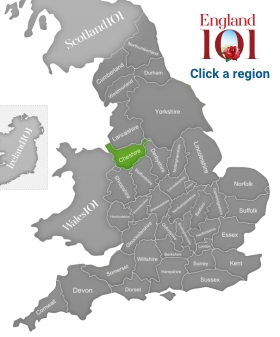 The name 'Cheshire' conjures up that very iconic image of a wide smiling cat playing antics on a little girl in a blue dress. And, in fact, Lewis Carroll's unruly feline from Alice's Adventures in Wonderland was named for the author's home county, as Carroll was born and raised in Daresbury.
By and large, this small county in the northwest of England is a quiet, rural place full of dairy cows, forests and market towns. Bordering Wales to the west, as well as Merseyside and Greater Manchester to the north, many residents of Cheshire commute to Manchester City and Liverpool for work. Others work in shops in the county's largest town, Warrington, as well as its county town, Chester.
Among the county's most beloved and well-known exports is its Cheshire cheese, a crumbly mild cheese similar to Cheddar cheese. Cheshire cheese is among the oldest cheeses produced in Britain, first mentioned in a health magazine sometime around 1580. Salt is Cheshire's other traditional product.
The city of Chester has a long history going back to 79 AD, when it was founded by the Romans. As such, the city houses a range of truly historical sites, including the old city walls, the amphitheatre and a lovely set of Roman gardens. And Chester's city centre is made up of a delightful mix of architectural styles, including the very iconic black and white timber buildings from the medieval period.
Visiting Cheshire is all about the outdoors. The county is one of the least densely populated in England and boasts numerous hill ranges and forests perfect for walking, cycling and horseback riding. There are also a number of waterways through Cheshire, such as the River Dee and the River Weaver, which are used for recreational boating, especially canoeing. Or, if you prefer to keep dry, the National Waterways Museum in Ellesmere Port offers exhibits about the history and use of British waterways through the centuries.
Highlights:
Alice in Wonderland
Roman heritage
Cheshire cheese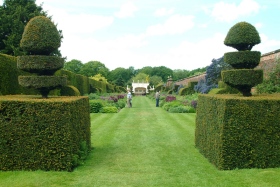 The gardens at Arley Hall, Arley, Cheshire, England.
Credit: Britainonview, Grant Pritchard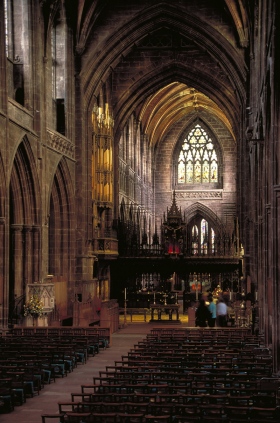 Interior of Chester Cathedral, Chester, Cheshire.
Credit: Britain on View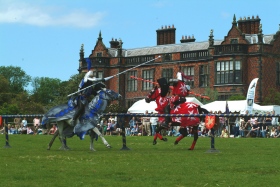 Jousting display at Arley Country Fair and Horse Trials held in the grounds of Arley Hall, Arley, Cheshire, England.
Credit: Britainonview Grant Pritchard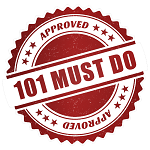 101 Must-Do' ways to live your regional connection.
Our 101 team have been working with local tourism, business, community and Council initiatives to bring you some of the best ways for you to live your connection to Cheshire.
Community