In association with

Our in-person family gatherings
Ireland's President Higgins family message
Our TEDx talk about family gatherings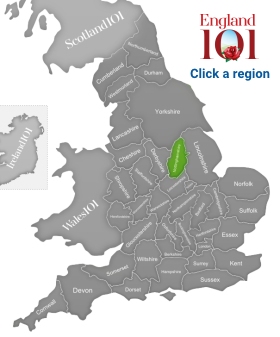 Think Nottinghamshire, think Robin Hood – right? While the well-known rebel certainly made his mark on the 'Queen of the Midlands', he wasn't the only fiercely independent individual to grace Sherwood Forest and beyond. From hedonist poet Lord Byron and DH Lawrence, the author of Lady Chatterley's Lover, to separatist preachers, Mayflower pilgrims and key figures of the English Civil War, this county is built on the brave endeavours of many bold spirits.
Historic sites
Mayflower passengers William Bradford and William Brewster attended Richard Clyfton's separatist services at All Saints Church in Babworth. Before he became a separatist, Brewster worshipped in Scrooby – his pew is preserved at St Wilfrid's Church. In nearby Retford the Mayflower Pilgrims Visitor Centre celebrates the contributions Nottinghamshire locals made to the Mayflower legacy.
Admire unusual, intricate leaf carvings within the Chapter House at Southwell Minster, a 1,000-year-old cathedral near the Saracen's Head, where King Charles I spent his final night of freedom during the English Civil War before surrendering to the Scots at Newark Castle.
Wander the halls of Newstead Abbey near Ravenshead – this monastery-turned-manor was once owned by Lord Byron. Byron and his daughter Ada Lovelace – one of the world's first computer programmers – are laid to rest at St Mary Magdalene Church, Hucknall. The church features one of the largest collections of Kempe stained-glass windows.
Many red and fallow deer roam the 500-acre estate of Wollaton Hall and attractions include a Natural History Museum, an Industrial Museum and Camellia House, Europe's oldest cast-iron glasshouse. Wollaton also served as a set for The Dark Knight Rises. The original Gotham (said to have inspired New York's nickname) is just a 20-minute drive south from here.
Combine history and science on a trip to Greens Mill, a restored and active 19th-century windmill once owned by George Green, whose mathematical discoveries paved the way for the development of MRI scanners. Families can learn more about his work in the adjoining child-friendly science centre and get a behind-the-scenes look at the mill, which produces organic flour to this day.
Things to do
Nottingham sits on a vast network of man-made caves dating back to the dark ages. Over the years they've been used by locals as tanneries, cellars and air raid shelters. Visit some of the most impressive sites and learn more about their history on a City of Caves tour.
Sherwood Forest is famed for its Robin Hood connections – today it offers many riches for visitors, including Clumber Park, a 3,800-acre estate primed for walkers, cyclists and budding horticulturists.
Ezekial Bone runs various award-winning themed tours of Nottingham; learn about the city's lace-making history, or let Robin Hood show you his favourite old haunts…
Newark's National Civil War Centre brings history to life with interactive exhibits and self-guided trails – you may even spot a civil war soldier roaming the halls. The town was a royalist fortress and the conflict helped influence American notions of freedom.
William Booth, Methodist preacher and founder of the Salvation Army was born in Sneinton in 1829. The William Booth Birthplace Museum tells the story of his life and is open by appointment only.
Nottinghamshire is also home to the National Holocaust Centre and Museum, a museum designed to educate generations young and old about the events which led to and occurred during the Holocaust and commemorate the victims and survivors.
Food and drink
Stop for a pint at Ye Olde Trip to Jerusalem in Nottingham, supposedly the oldest pub in the UK. See the antique chair and 'cursed' model ship on display, or tour the vast cellars and tunnels below. The pub-grub menu is tempting and veggie-friendly, too.
For an upscale dining experience, splash out on a seven- or 10-course tasting menu at twice Michelin-starred Restaurant Sat Bains, which sits on the banks of the River Trent. There are eight rooms for overnight guests – worth booking if you plan to test out the many sommelier-curated wines. Situated within a former Victorian coach house, up-and-coming Alchemilla is a slightly cheaper fine-dining option.
Try Torworth Grange farmshop and cafe for a casual lunch with wonderful lake views, or take your pick of global cuisine at Nottingham Street Food Club. Wannabe chefs can join a doughnut workshop or butchery course at The School of Artisan Food in Welbeck – students of all skill levels are welcome.
Highlights:
Robin Hood - Sherwood Forest
Pilgrims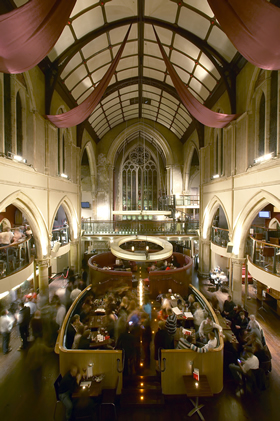 Bustling scene at the Pitcher and Piano bar, a party landmark in Nottingham city housed in the grand setting of a deconsecrated Church, Nottingham, Nottinghamshire.
Credit: Britainonview, Daniel Bosworth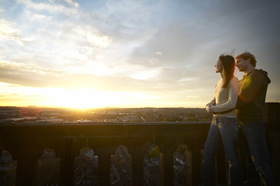 Couple looking across the city at dusk from Nottingham Castle, Nottingham, Nottinghamshire.
Credit: Britainonview, Daniel Bosworth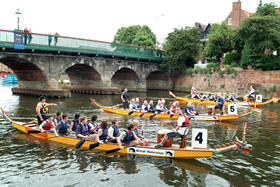 Dragon boats row under a bridge during the Dragon Boat Festival, Newark-on-Trent, Nottinghamshire.
Credit: Britainonview, Martin Knight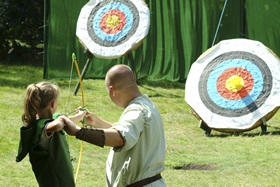 Guests are invited to try their hand at archery at the Robin Hood Festival in Sherwood Forest, Sherwood Forest, Nottinghamshire.
Credit: Britainonview, Grant Pritchard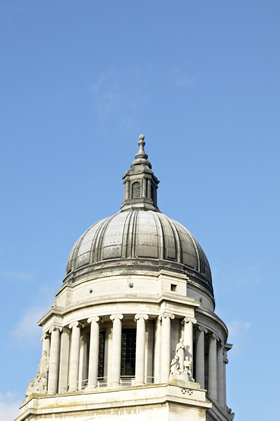 Looking up at the domed roof of one of Nottingham city's historic buildings, Nottingham, Nottinghamshire
Credit: Britainonview, Daniel Bosworth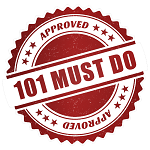 101 Must-Do' ways to live your regional connection.
Our 101 team have been working with local tourism, business, community and Council initiatives to bring you some of the best ways for you to live your connection to Nottinghamshire.
Community