13,337,110 Nottinghamshire Diaspora around the world
How much do you know about Nottinghamshire ?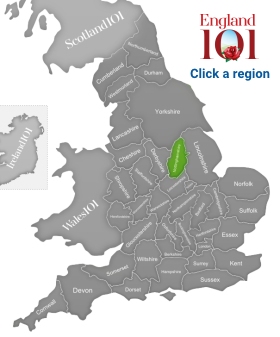 Remember that epic moment in Prince of Thieves when a very gaunt, caped Alan Rickman - playing the Sheriff of Nottingham - shouts, "Call off Christmas!"? Whether you liked that film or not, it is difficult to separate the name Nottinghamshire with anyone else but Robin Hood, the fabled good-guy thief who stole from the rich and gave to the poor.
Robin Hood's playground, Sherwood Forest - a more than 1000-acre woodland - draws thousands of visitors every year. A royal hunting reserve since the 10th century, Robin Hood is said to have killed the king's deer on more than one occasion. Now a dedicated country park, visitors can try their hands at archery or walk the paths of the forest.
Beyond children's myths, Nottinghamshire donated something else to history: the Separatists. This group of more than 100 clergy pulled away from the Anglican church in the early 17th century and fled to Holland and later the New World in search of religious freedom. These few families founded what became the United States, and you can trace their stories along the Mayflower Trail (named for the Pilgrims' ship) through Nottinghamshire.
Nottingham itself - the county town - stretches along the River Leen and is dominated by Nottingham Castle, an ominous medieval stone castle that is said to have been the site of Robin Hood's last stand against the Sheriff of Nottingham. The city is also home to one of the oldest pubs in Britain, Ye Olde Trip to Jerusalem Inn, as well as a number of historical attractions dedicated to its early industry: lace.
Religious extremists and fictional thieves aside, Nottinghamshire has actually produced some fairly important artists and other famous people throughout the centuries. These include writer D.H. Lawrence, who was from Eastwood, as well as rebellious Romantic poet, Lord Byron, whose ancestral home was Newstead Abbey.
Highlights:
Robin Hood - Sherwood Forest
Pilgrims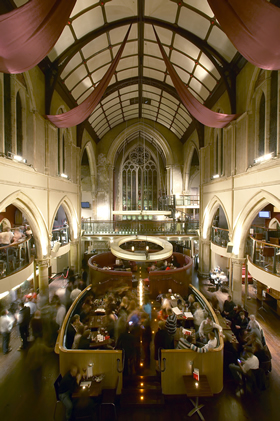 Bustling scene at the Pitcher and Piano bar, a party landmark in Nottingham city housed in the grand setting of a deconsecrated Church, Nottingham, Nottinghamshire.
Credit: Britainonview, Daniel Bosworth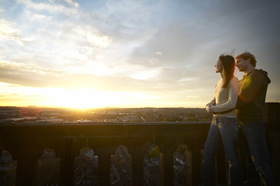 Couple looking across the city at dusk from Nottingham Castle, Nottingham, Nottinghamshire.
Credit: Britainonview, Daniel Bosworth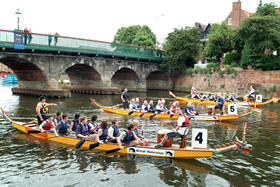 Dragon boats row under a bridge during the Dragon Boat Festival, Newark-on-Trent, Nottinghamshire.
Credit: Britainonview, Martin Knight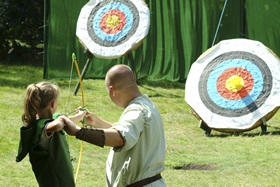 Guests are invited to try their hand at archery at the Robin Hood Festival in Sherwood Forest, Sherwood Forest, Nottinghamshire.
Credit: Britainonview, Grant Pritchard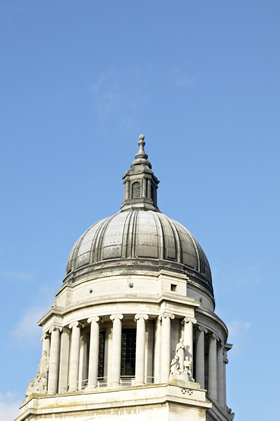 Looking up at the domed roof of one of Nottingham city's historic buildings, Nottingham, Nottinghamshire
Credit: Britainonview, Daniel Bosworth