1,149,718 London Diaspora around the world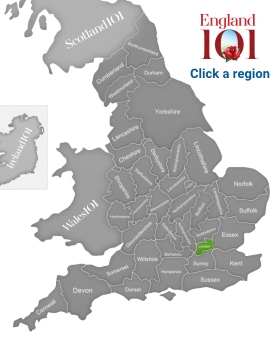 Trying to sum up cosmopolitan London in just a few words is all but impossible. This huge, heaving mass of a city is among the world's largest, most diverse and most historic capitals. The largest city in the United Kingdom and England, the highest GDP in Europe and the biggest municipal area in the E.U., London is a thriving centre, a foodie's dream, an arts hub and a historic capital.
Lacking a true traditional "city centre", London was historically made up of two towns along the River Thames: the City of London, which was the medieval economic centre and home to the city's cathedral, as well as Westminster to the west, which was home to the government. Between them, these two areas of London still maintain some of the most iconic sites in the world: the Big Ben clock tower at the Houses of Parliament and Westminster Abbey (all in Westminster, of course), and St. Paul's Cathedral, the Tower of London and Tower Bridge in the City of London.
Beyond this central area, London fans out in a delightful array of unique boroughs, which encompass numerous neighbourhoods, each with their own flavours and life beats. London has one of the most diverse populations in the world, owing to its historic involvement in world politics and seat as the centre of a major colonial power, so from end to end you're likely to hear a vast variety of languages around the city, from Swahili to Chinese.
Visitors to London will of course want to see the main sights and activities, such as the changing of the Queen's Guard at Buckingham Palace and the variety of animals at the London Zoo, but you may also want to explore the different sides of London. Check out the unique markets in Camden Town and explore the diverse cuisines of the world at the market in Camden Lock. See the home of international time keeping and straddle two different hemispheres at the Royal Observatory in Greenwich (home to the Prime Meridian and Greenwich Mean Time). Or visit the hip art galleries and hipster dens full of local nerd wildlife in East London.
Highlights:
Big Ben
Tower Bridge
Parliament
Buckingham Palace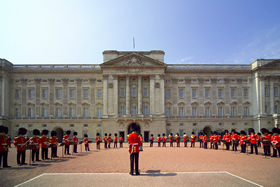 Band performing during The Changing of the Guard ceremony taking place in the courtyard of Buckingham Palace, Westminster, London.
Credit: Britainonview, Pawel Libera

Couple enjoying an evening stroll look out over the River Thames by Albert Bridge, Albert Bridge, London.
Credit: Britainonview, James McCormick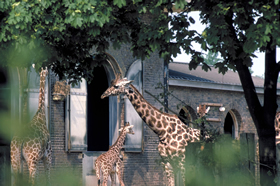 Giraffes at London Zoo.
Credit: Britain on View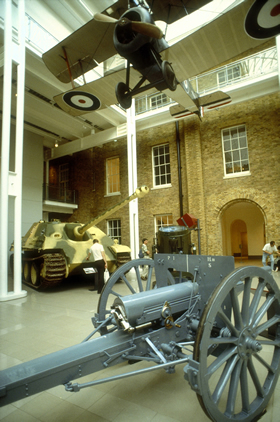 Imperial war museum on Lambeth road, Waterloo, London.
Credit: Britain on View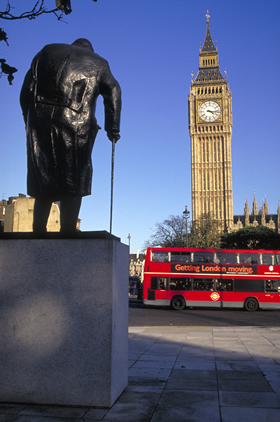 The Churchill statue and Big Ben, Westminster, London.
Credit: Britain on View
How much do you know about London ?