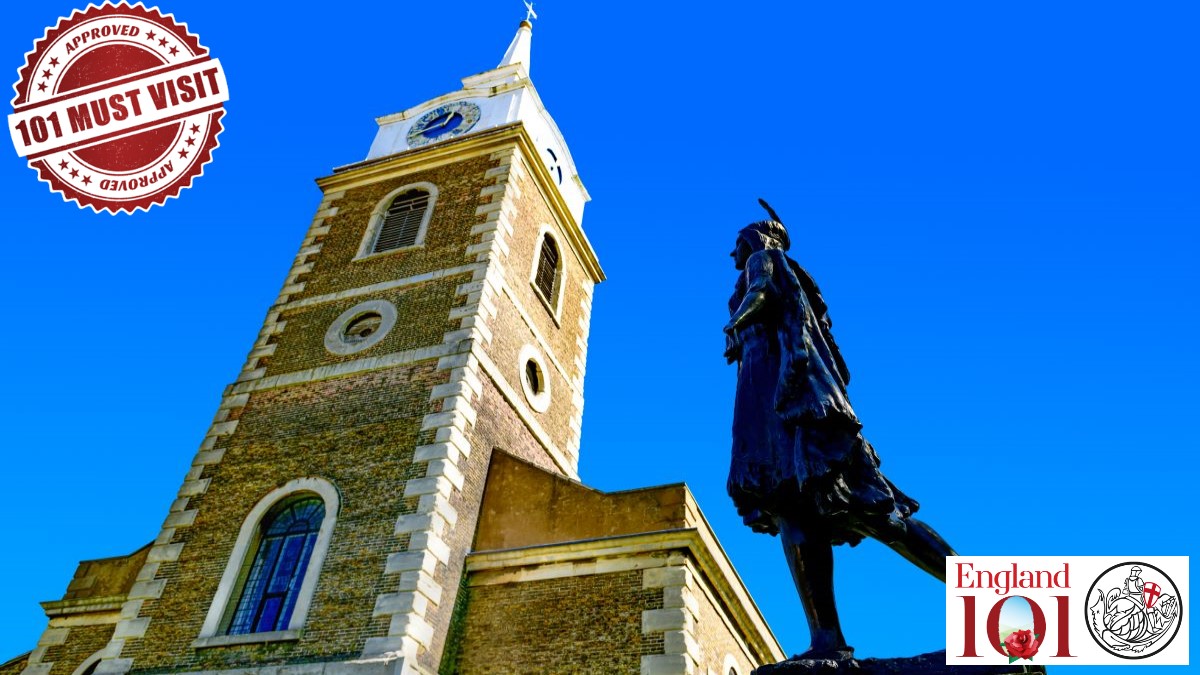 The world famous Pocahontas is buried here in the beautiful St George's Church, Gravesend. Wife of early English settler John Rolfe, her statue can be seen in the Princess Pocahontas gardens. The church itself is well appointed and features memorial glass windows gifted to it by the Colonial Dames of Virginia.
If you wish to take an one-hour private tour with the Graveham Accredited tour guides which also includes the Church and Statue, just contact the Visit Gravesend Information Point at info@visitgravesend.co.uk or 01474 33 76 00. There are two tours available - "People and Places" and "River" tours. They both start by the Pocahontas statue in the churchyard.
The Visit Gravesend Information Point is open Thursday to Sunday, please plan ahead though to avoid disappointment.
Price
Admission is free, private tour costs £7 per person.
Opening Hours
Sun: 9:00 - 12:00
Tue: 16:00 - 17:00
Wed: 9:30 - 11:30
St George's Church
Church Street
Gravesend
United Kingdom
DA11 0DJ