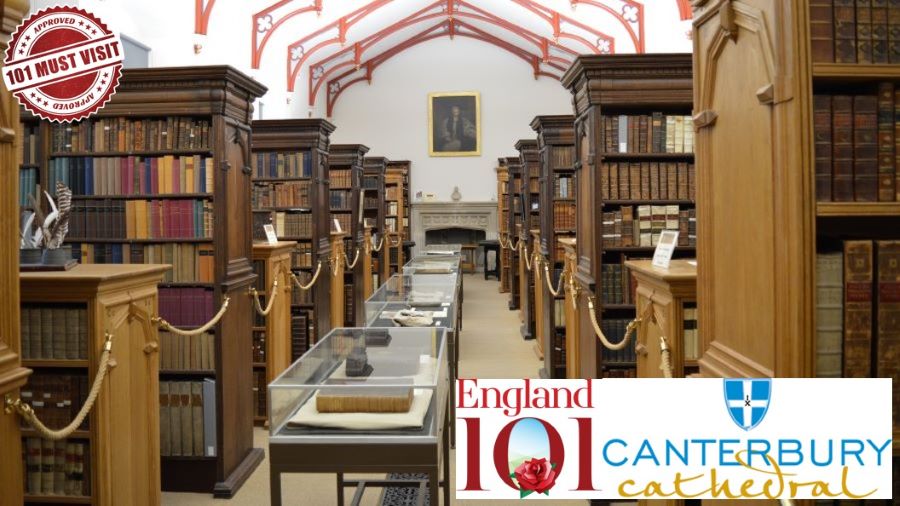 Thousands of English Diaspora visit or are in correspondence with the Canterbury Cathedral Archives to research their rich collection of manuscripts, maps, historic records and books dating from the late 8th century onwards. It is a goldmine of ancestral information and the staff are excellent and ready to help. Note their restricted opening hours however, and do book ahead, whether you are coming as an individual or as a group. While basic group visits are 30/60 mins, individuals may spend hours and even multiple visits for ancestral research.
Price
Access for individual researchers is free, however there is a charge for groups. Just contact the team in advance.
There is an admission charge for visiting the cathedral itself. There are research and copying services, for which fees apply.
Tour duration: Basic group visits are 30/60 mins
https://www.canterbury-cathedral.org/heritage/archives-library/
Opening Hours
Tuesday to Thursday: 09.15 to 16.45.
Mondays & Fridays: open for pre-booked group visits.
First Saturday of every month: 09.15 to 12.45.
Canterbury Cathedral (Archives)
Cathedral House, 11 The Precincts
Canterbury, CT1 2EH
United Kingdom