The New Room - John Wesley's Chapel
Attraction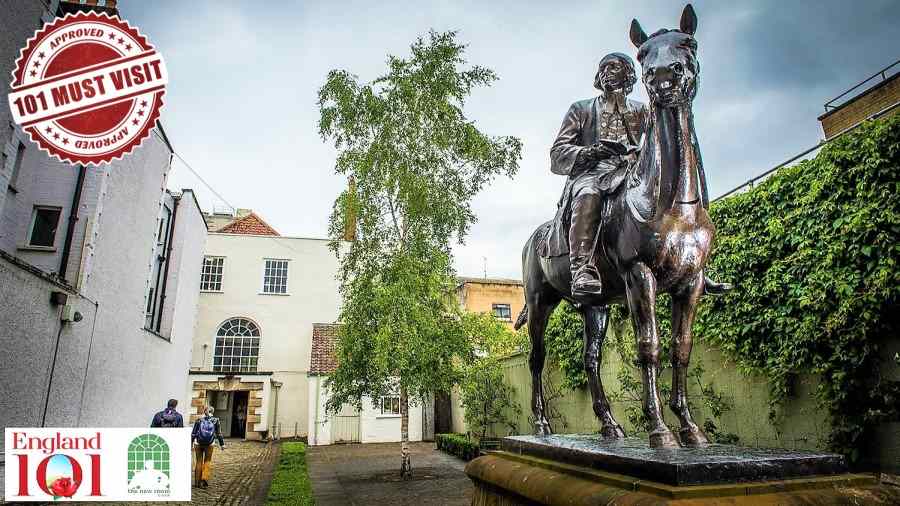 As the oldest Methodist building in the world, this is an obvious '101-Must-Visit' location. The Museum tells the incredible story of the lives of John and Charles Wesley, the early beginnings of Methodism and its relevance today. The chapel is set out as it was in the Wesleys' time, and the preachers' rooms upstairs now contain the Arts Council accredited museum, including John Wesley's private rooms. The New Room is made up of a museum, the chapel itself, a shop, a café, the library & archive and meeting rooms.
In the museum, you can explore 12 interactive rooms which take you on a fascinating journey into the world of Methodism in the 18th and 19th centuries. During your visit you will discover what life was like in Georgian Bristol and how Methodism spread throughout Britain, America and across the rest of the world.
Price
Entry to the chapel is free. Admission charges only apply to the museum.
Adults: £7
Seniors (65+) & Student: £6
Children (5-16): £4, free for under 5s
Carer of disabled visitor: Free
Family tickets:
1 adult and up to 3 children: £10
2 adults and all children: £15
Additional children: £2 per child
Tickets are valid for one year, and include a free audio guide.
Groups visits are welcome, but must be booked in advance at info@newroombristol.org.uk or 0044 117 926 4740.
Tour duration: 2 to 3 hours
Opening Hours
Open all year round.
Chapel and Museum: Mon to Sat, 10.30am - 4pm.
Café: Mon to Sat, 9:30am - 4pm.
John Wesley's Chapel
The Horsefair,
Bristol, BS1 3JE