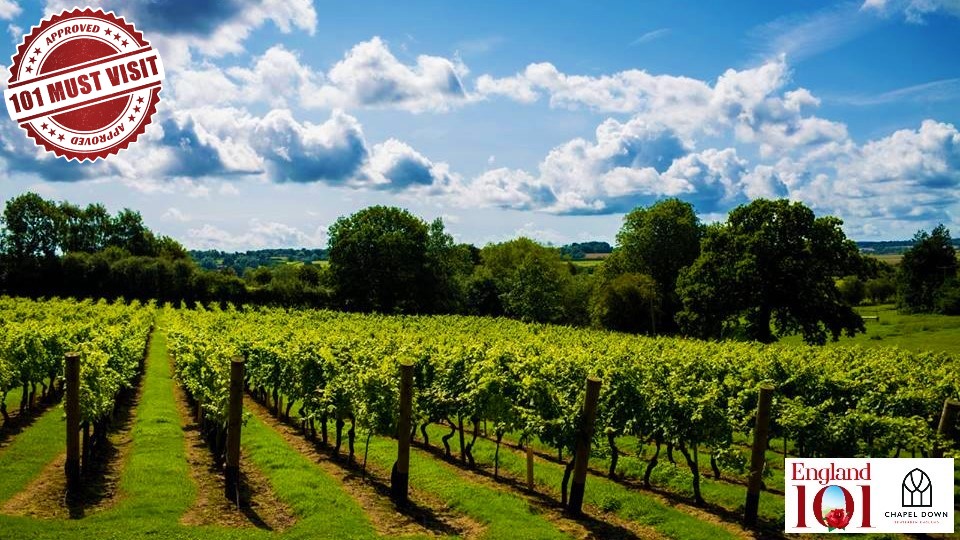 English wine was first started by the Romans hundreds of years ago but it has only really started winning international awards in recent decades. Chapel Down is a leading producer of award winning English sparkling wines, still wines and beer. Recognised as an 'Area of Outstanding Natural Beauty', it spans 22 acres of vineyards where you can explore to the beautiful vineyard walks and their herb gardens. Guided tours with tasting are open daily but do check ahead on their booking pages (click on Book Now). You can taste and learn about how they grow their vines and make wine. If you want to spoil yourself, do visit the stunning restaurant 'The Swan at Chapel Down' and pop in to their shop which stocks a variety of fantastic local produce. Note that advanced booking is needed for guided tours.
Price
Child : £5.00
Under 12s are free.
Student : £18.50
Old Age/Pensioner : £18.50
Adult : £20.00
Tour duration: Guided Tour & Tasting lasts 2 hours
Opening Hours
The Chapel Down is open all year round from 10:00am to 5:00pm, entrance to the shop, vineyards, herb garden and restaurant is free.
Guided tour & tasting runs most days, consult the tour booking section for up to date availability. Soft drinks are provided if preferred and for visitors under the age of 18.
The Swan Restaurant:
Monday to Wednesday: 12pm – 3pm
Thursday to Saturday: 12pm – 3pm then 6pm – 9pm
Sunday: 12pm – 4pm
Chapel Down Winery
Small Hythe, Tenterden
Kent, TN30 7NG