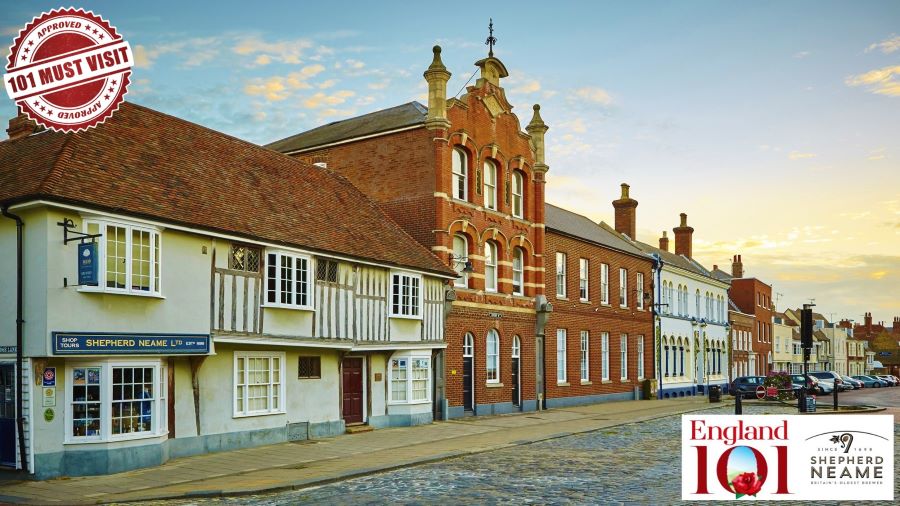 Britain's Oldest Brewery and another 101-Must-Visit tourist attraction in Kent . This is an award-winning tour around Faversham Brewery to see the ancient art of brewing. Includes a visit to the Old Brewery Store, displays of historic delivery vehicles, a recreated coopers' workshop, bygone pub signs and a collection of hop picking memorabilia. It ends back in the Visitor Center with a tutored tasting of Shepherd Neame's Kentish ales and specialty lagers. They have a great store for souvenirs, gifts or some of your favorite beers. Note: Over 18s only. Closed toe footwear must be worn.
Price
Private Group Tour:
7 visitors & under: £120
8 visitors or over: £15 per adult
£60 for a beer and food matching evening. Check the brewery's website for more information.
Tour duration: 80 minutes.
Opening Hours
Tours run most days, the exact number of tours and times vary.
For up to date tour availability and bookings consult the tour section on the brewery's website.

Note: Over 18s only.
Shepherd Neame Limited
The Faversham Brewery
17 Court Street
Faversham
Kent, ME13 7AX