Minster Church of St. Andrew
Attraction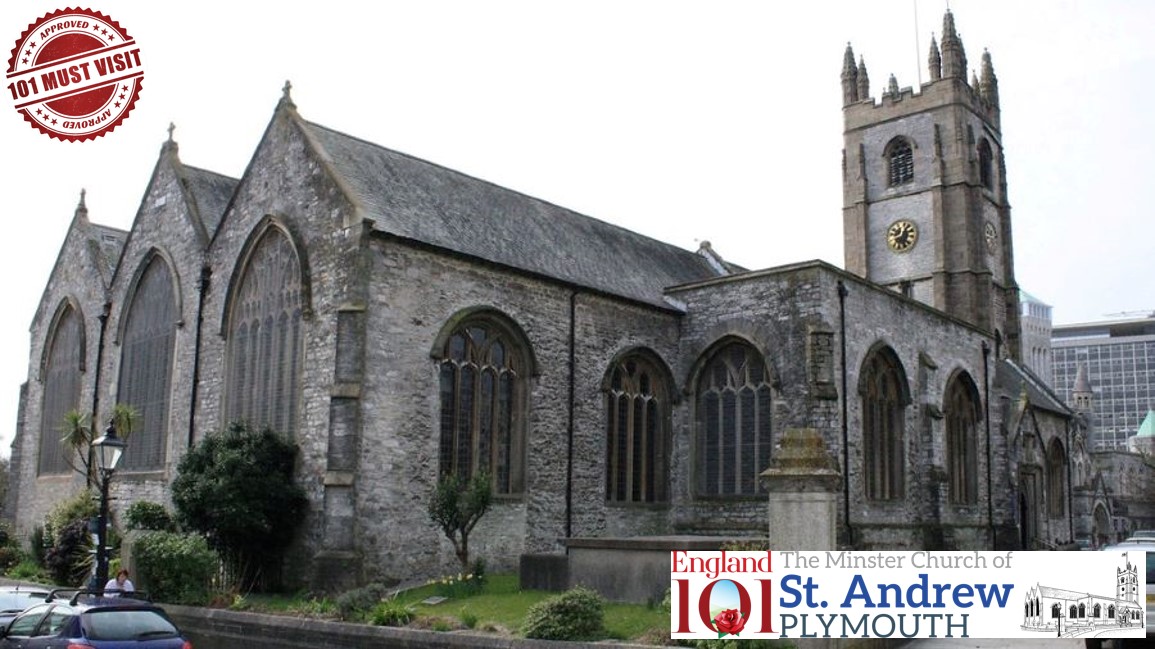 Located in the heart of the city on Royal Parade - between Drake Circus and the Hoe, the church has stood at the centre of the community for over 1,200 years.
The bells of the Church still celebrate Sir Francis Drake's 16th-century voyage around the world. Discover the family names of Plymouth's merchants - from the time of the Mayflower - inscribed on the stone floor.
St Andrew's has seen centuries of change, from its origins in the Saxon period to the religious disputes of the Civil War, and a World War II bomb that destroyed its roof. Katherine of Aragon prayed here, and its congregation welcomed home a triumphant Sir Francis Drake in 1573. Next door the Prysten House, a 15th-century former church, houses a memorial to a pair of American sailors killed in the War of 1812.
St. Andrew's has a shop which stocks a range of gifts, cards, Bibles and literature. Funds raised go to help with the preservation, maintenance and improvement of the fabric and furnishings of the church building.
Opening Hours
Open all year round
Church Office: 9:00am - 1:00 pm Mon - Fri