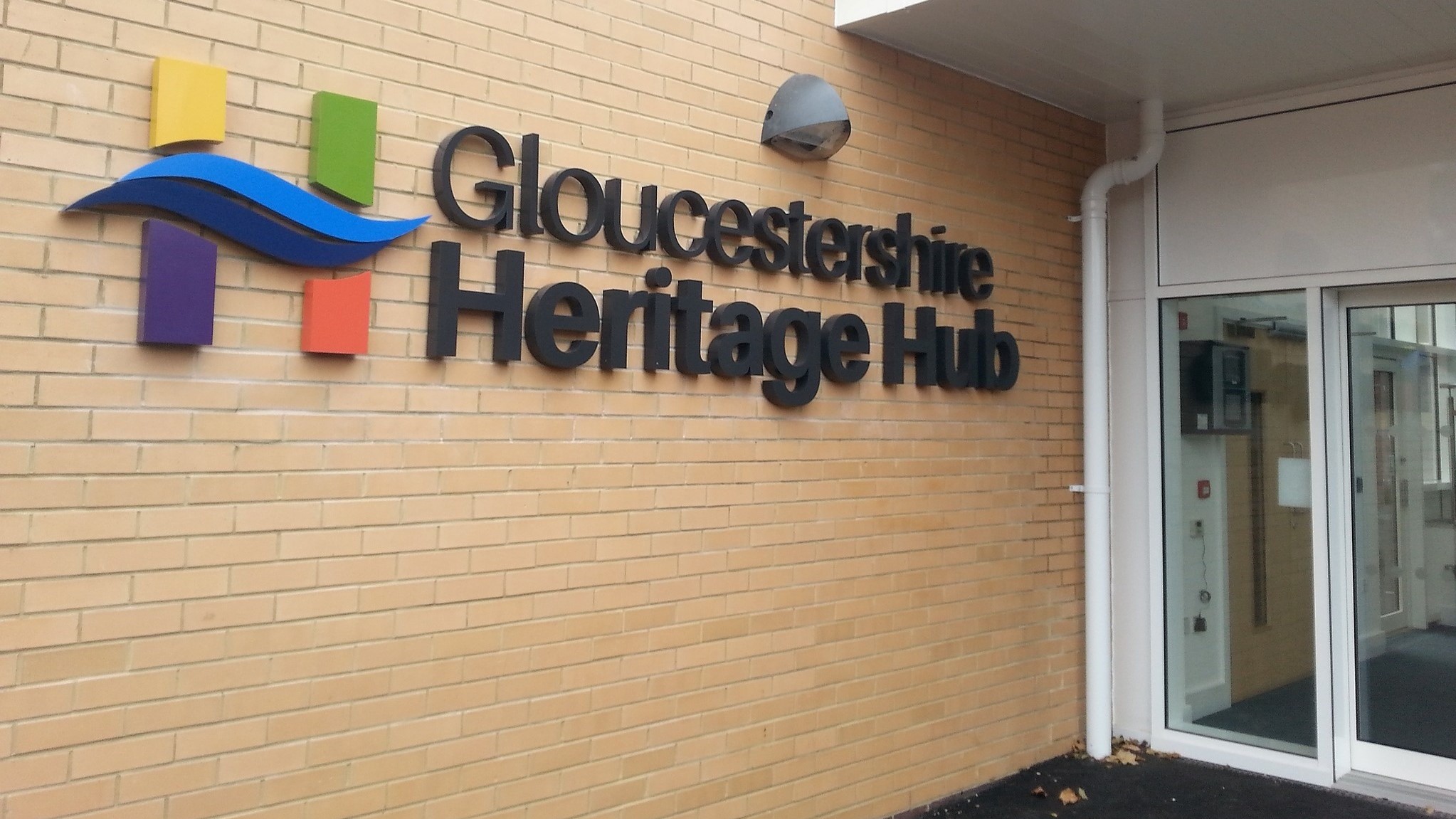 The Gloucester Heritage Hub is located in central Gloucester. It holds the third-largest county archive and looks after documents dating from the mid-12thcenture relating to all aspects of life in the historic county of Gloucester (including the area now known as South Gloucestershire). It is possible to come in and have a look at the original archive material in their research room if you register as a user.
Their holdings also include key local newspapers held on microfilm, notably the Gloucester Journal, later known as the Gloucester Citizen, which started in the late 18th century. Publications are held in a dedicated, self-service room off the Heritage Hub Foyer and you don't have to register to use it.
Gloucester Heritage Hub's onsite partners, the Gloucester Family History Society is also accessible without registering or join the Society. The centre is manned by expert volunteers who can help visitors through the process of tracing their family tree using online resources such as Ancestry, Find My Past, British Newspapers online. The Society have combined their own databases and indexes (e.g. inscriptions on gravestones and war memorials) specific to Gloucestershire, which can be searched by visitors.
There is no charge for using either the Gloucester Family History Societe or Gloucester Archives.
Opening Hours
Gloucestershire Family History Society is open from 10am-4pm, Monday-Friday.
Gloucestershire Archives is open from 9am-4:30pm, Tuesday-Friday and from 9am-4:30pm on the first Saturday of each month.
The Heritage Hub is closed on bank holidays.
Address:
Gloucestershire Heritage Hub