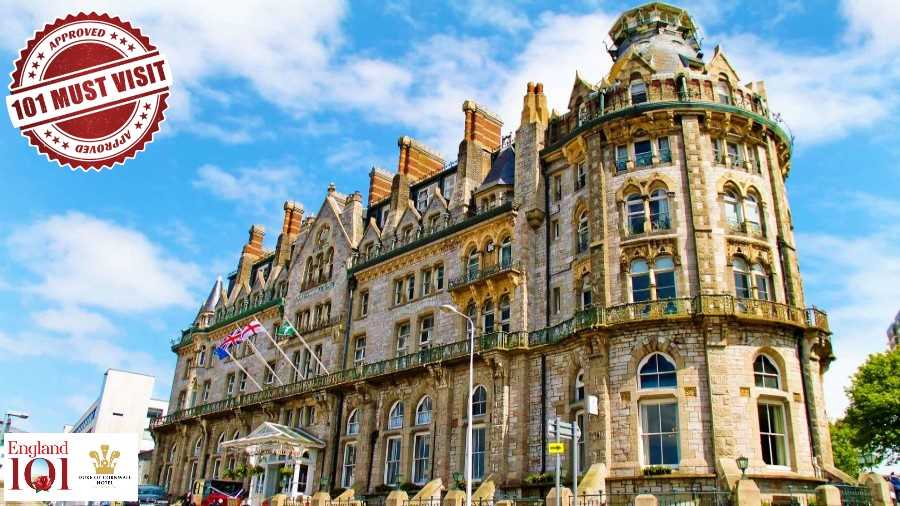 The Duke of Cornwall Hotel is a defining figure in Pymouth's past and its present, and it's the perfect place to stay. Also, the hotel has special link to Titanic as the Titanic Exihibition, organised by Nigel Voisey, started here in 2018, and it also entertained twenty stewardesses who survived the Titanic disaster on the night they returned from their ordeal.
The hotel's 72 uniquely decorated bedrooms provide options to suit every need. Plus, the hotel's Superior and Luxury ranges offer extra space and features for special occasions or indulgent treats. When you walk through the Duke's revolving doors, you step back in time. Dating from 1863, the Duke of Cornwall offers a wealth of historic features, making it an obvious '101-Must-Visit' location. Poet Sir John Betjeman described it as "one of the nation's finest examples of Victorian architecture" and it's not hard to see why. Its imposing gothic building style, grand rooms and hallways, stunning Grade II listed staircase, and ornate interior details, make the hotel a gem in Plymouth's crown. Thanks to the loving preservation and refurbishment of the Duke over recent years, this splendour can still be enjoyed today.
Price
Standard double rooms start from £100, consult pricing by clicking the 'Book Now' button.
Opening Hours
All year round.
The Duke of Cornwall Hotel
Millbay Road
Plymouth, PL1 3LG