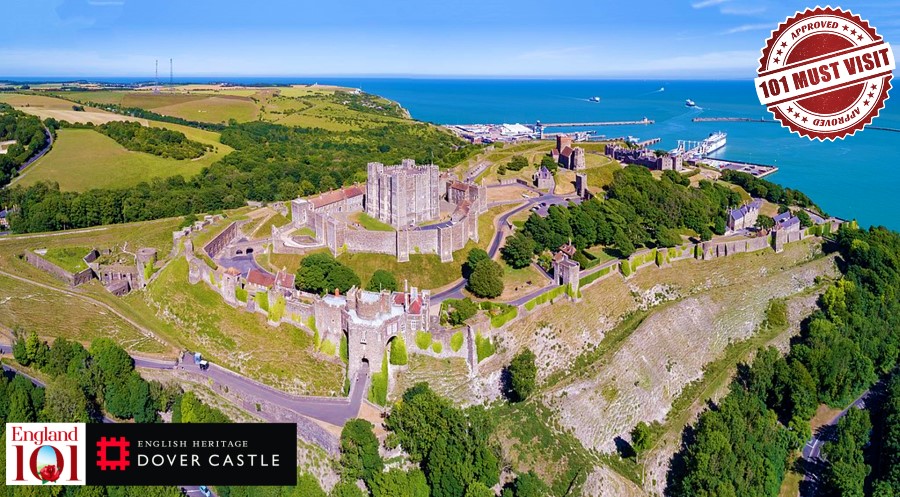 Another 101-Must-Visit location for Kent - if you have ancestors from Kent, they would have visited here too. Dover Castle is a medieval castle, the most iconic of all English fortresses commanding the gateway to the realm for nine centuries. The medieval Great Tower is recreated as it would have been in medieval times.
Then head deep underground into Dover's famous cliffs to experience the Secret Wartime Tunnels. Discover the dramatic story of the evacuation of Dunkirk vividly brought to life as you journey through the very same tunnels where the operation was masterminded. Then visit the Underground Hospital and follow the journey of an injured WWII pilot as he is rushing through to the operating theatre.
Dover Castle also has 'Escape Rooms' which are great for parties and for corporate team building. Note the opening hours below though.
Price
Family : £54.30
2 adults and 3 children
Student : £18.80
Old Age/Pensioner : £18.80
Child : £12.50
5 to 17 years old
Adult : £20.90
Overseas Visitor Pass (9 or 16 days unlimited) available. Admission price includes the Secret Wartime Tunnels tour.
Tour duration: 3 to 4 hours
https://www.english-heritage.org.uk/visit/places/dover-castle
Opening Hours
Monday & Tuesday: Closed
Wednesday to Sunday: Open 10:00 - 18:00
Dover Castle
Castle Hill
Kent, CT16 IHU