Attraction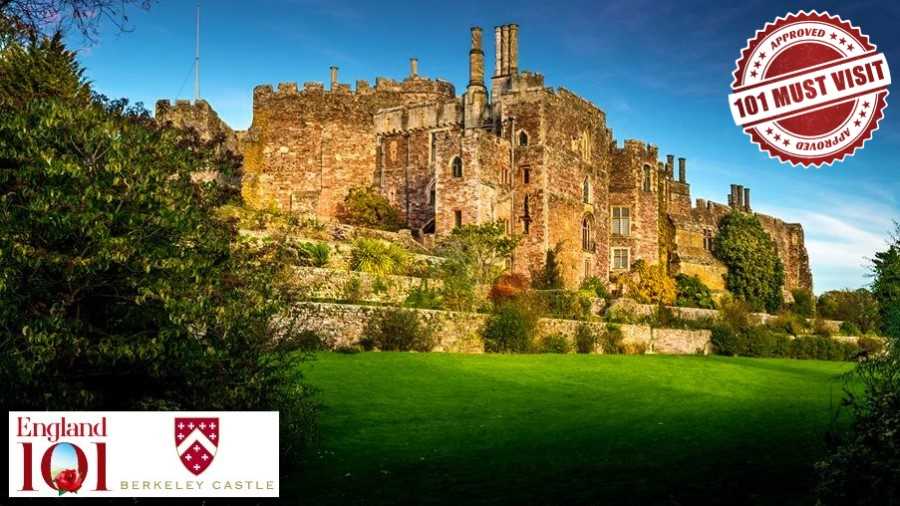 Take a tour of this stunning 11th century red-stone castle, which has been home to the aristocratic Berkeley family for nearly 900 years. The Berkeley family has always had strong ties with the US, with the first ever Thanksgiving being held in Virginia in 1619 to give thanks for the safe arrival of the Margaret - the Berkeley Company ship. Hear about Sir William Berkeley who was knighted by Charles I and later became Governor of Virginia in 1641, and George Berkeley, Bishop of Cloyne, the famous eighteenth-century philosopher, after whom the University of Berkeley in California is named.
If you have ancestors from this part of England, chances are they had some connection to the Berkeleys; they may have worked for them, with them, or just been a guest of the castle. This is another '101-Must-Visit' for Bristol.
Note the restrictive opening hours and days.
Price
Family : £35.00
2 adults and 2 children
Old Age/Pensioner : £11.00
Full time students or 65+
Child : £7.00
Age 3 to 16. Free entrance to children under the age of 3.
Adult : £12.50
Includes entrance to the Castle, Gardens and Butterfly House
Tour duration: 3 to 4 hours
Opening Hours
Sunday to Wednesday 10.30am-5pm (entry to the Walled Garden and Grounds from 10.30am, entrance to Castle building & Butterfly House from 11am).
The Castle is always closed on Thursdays, Fridays and Saturdays for private events, with the exception of Easter weekend when we are also open on Good Friday and Holy Saturday.
The Butterfly House is open Sunday to Wednesday inclusive from May to September.