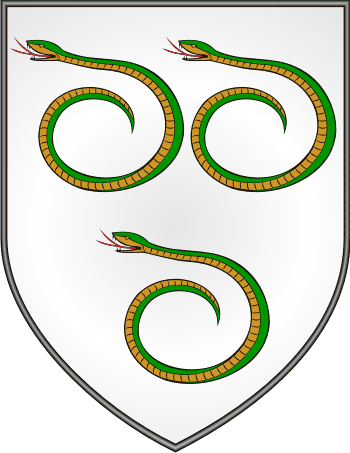 Get this crest printed on...
DEEGAN Family History
This surname is of Irish origin, and is an Anglicized form of the Old Gaelic "O'Duibhginn", descendant of Dubhceann, a personal byname from "dubh", black, dark, and "ceann", head. Traditionally, Irish family names are taken from the heads of tribes, revered elders, or some illustrious warrior, and are usually prefixed by "Mac" denoting "son of", or "O", grandson, male descendant of. The O'Duibhginn sept belonged to the barony of Clandonagh in the Leinster county of Laois, and the most notable family of the name, that of Kyle parish in West Laois, were keepers of the Bell of St. Molua. In the process of development O'Duibhginn acquired many variant forms including O' Deegan, Deegan, Deegin, Duigan, Deehan, Diggin and Deighnan...