1,006,074 Hampshire Diaspora around the world
How much do you know about Hampshire ?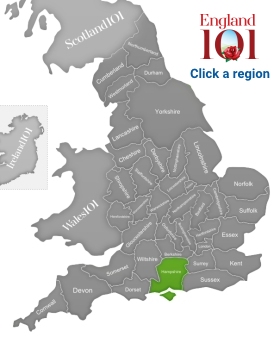 The rural county of Hampshire lies along England's southernmost coast and has played an important role in both the history and literature of England. Most notably, Hampshire was the home of famed British author, Jane Austen, who wrote all of her novels while living in Chawton. Likewise, Charles Dickens was born in Landport near Portsmouth. A circular walk through the county offers visitors a glimpse into the life of Jane Austen, starting from her home in Chawton.
Beyond its literary connections, Hampshire is known for its significant natural surroundings. The county is home to numerous downs - or hills - including the famous Watership Down, which was immortalised in Richard Adams' novel by the same name. 45% of Hampshire's land is covered by national parks, which provide plenty of outdoor delights. South Downs National Park is full of watercress fields and small villages, while the New Forest was previously a favourite hunting ground of William the Conqueror.
Hampshire's scenic southern coastline rolls along the Solent, a channel that marks a water boundary between the English mainland and the Isle of Wight. Many Norman castles were built here to defend this coastline, which was of strategic military and shipping importance. These include Hurst Castle, which was built at the command of Henry VIII. Southampton & Portsmouth serve as two of England's largest ports - Southampton has played host to some very famous ships, including the Mayflower, which transported the Pilgrims to Plymouth, Massachusetts in 1620. Today, the Solent remains a key recreation and shipping area.
Winchester is Hampshire's county town. This bustling city is known for its stunningly beautiful Gothic cathedral, which was completed in 1093 and still retains one of the longest naves in Europe. Winchester also served as the capital of the ancient kingdom of Wessex in the 600s.
Hampshire has always had a strong military connection, dating back to its days as an important early coastal military stronghold. In fact, Hampshire is often referred to as the "Birthplace of the British Military", and today, that tradition is still reflected in Hampshire's strong connection to the military, with a Royal Navy base at Portsmouth and an army camp at Aldershot.
Highlights:
Jane Austen
British Military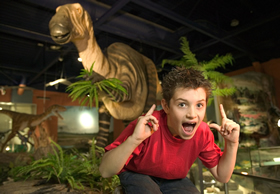 Boy next to life sized exhibit at Dinosaur Isle, Sandown, Isle of Wight, England.
Credit: Britainonview, James McCormick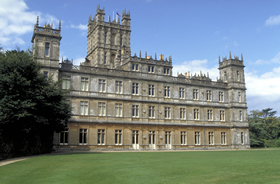 Castle, Highclere, Hampshire, England.
Credit: Britain on View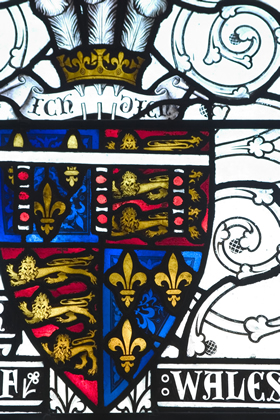 Detail of stained glass windows bearing Royal standard inside Winchester's Great Hall, Winchester, Hampshire, England.
Credit: Britainonview, Daniel Bosworth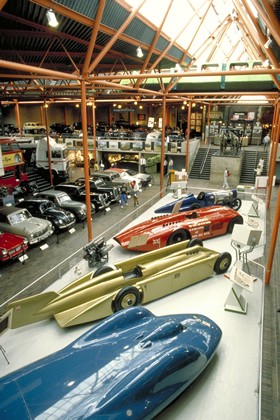 Vintage racing and road cars, Beaulieu, Hampshire, England.
Credit: Britain on View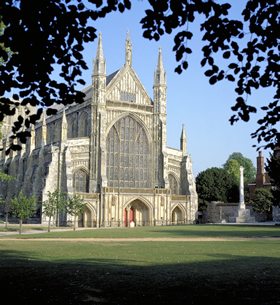 Winchester Cathedral, Winchester, Hampshire, England.
Credit: Britain on View