First-time visitors of the British Museum in London are often confused - after spending some hours in it, they might walk out of it again and think: "Well, now I've seen a lot of Greek, Italian, Egypt, Chinese, and Japanese art and sculpture – what about English art itself?" Don't worry, England has quite a lot to offer even to the people with the finest taste in arts.
Where can you see the best of British arts?
England's Favorite Museums
Tate Modern

Tate Modern is perhaps the best-known art gallery in England, and it is devoted to national and international works of modern and contemporary arts. Being one of the world's largest museums of modern arts, it gathers works made after the year 1900. It exhibits the works by Dali, Rothko, Picasso, Duchamp and numerous other big names.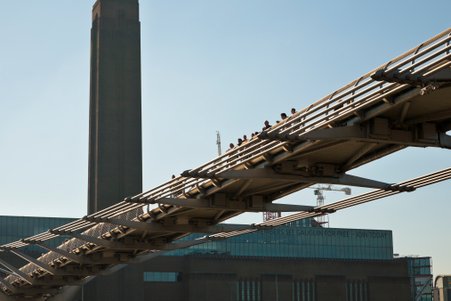 Tate Modern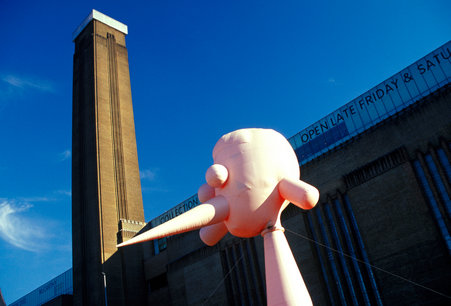 Tate Modern
British Museum
Rather than focusing on British art only, this magnificent institution builds its exhibitions around the history and arts of the entire humankind. With over 8.000.000 objects, it is one of the world's most complete displays of civilizations' development. It brings history textbooks to life by providing a wholesome insight into the arts and history of all the continents.
Other stunning museums include the Ashmolean Museum in Oxford, Walker Art Gallery in Liverpool, Whitworth in Manchester and many others.
English architecture – Row houses, castles & bridges
English architecture is perhaps best-known for the astonishing castles and abbeys but there is definitely more to the bigger picture. Did you know that row houses originate from England? You can still visit the first row houses that were built in London. In the 1620s, those houses were built from brick (after the fire of London, it's quite easy to understand why). From the outside, they all look the same – and sometimes you might even find it monotonous – yet there is something soothing in it, in the reflections of the spirit of equality. Not many of the original houses are still as they were in the 1620s, many alterations and renovations have been done, but if you would like to see a good example of those row houses (also called terraces these days), you could go and visit King's Bench Walk in London (Temple district). Finally, English bridges are considered to be among the world's finest bridges, with the London bridge certainly being one of England's most recognizable symbols.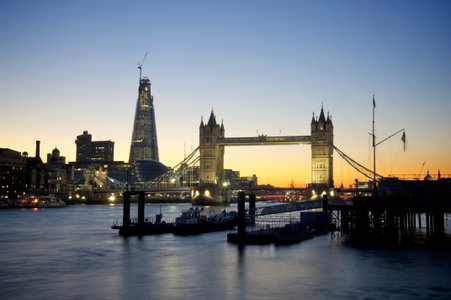 London Bridge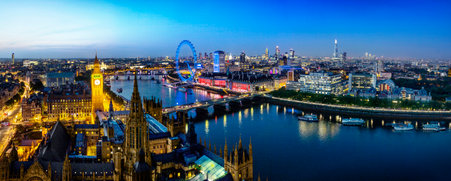 London Bridge
English landscaping
In England, landscaping indeed is a form of art. Visiting English castles and their gardens, you can instantly understand how much creative efforts were invested in their arrangements. English royalty – and anybody rich enough to have a huge garden – made the gardens a part of the symbols of their wealth. After all, it was very important for them to impress visitors. The Royal Gardens in London are perhaps the most famous example but virtually any castle you visit has a charming assemblage of the finest flowers and greens.
English painting
England has given a fair share of the finest artists to the world. Some of them were pioneers, coming up with their own movements, others took known ways of painting to a new level. The following are only some of the numerous names adorning the walls of the world's finest museums.
William Hogarth (1697 to 1764)
English art was not at its best when William Hogarth made himself a name as an artist. He was an engraver and painter at the same time. During his lifetime, England was waiting for English artists to take back the reign after the English art scene had been dominated mainly by foreign artists. Hogarth was the one that England had been waiting for to revive its art.
Richard Wilson (1714-82)
Richard Wilson was as important as William Hogarth, though he was a bit younger. His influence mainly refers to English landscape painting. Richard Wilson is often seen as the father of English landscape painting, and, same as Hogarth, he is regarded as one of the few people whose work influenced modern English painting and paved the way to its global success.
George Stubbs (1724-1806)
George Stubbs was the first English painter to focus on painting animals. He also published a book about the anatomy of horses. He studied the movements and looks of animals before he painted them, giving his art an authentic note. He always wanted to make sure that his paintings did look as natural as possible, floating between a talented painter and extremely careful observer. This turned him into one of the most popular English painters of his time, and his animal paintings are still very popular and valued.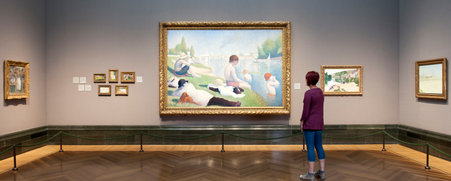 National Gallery, London.
William Blake (1757 to 1827)
Unfortunately, William Blake only received the attention and praise he deserved after his death. A talented poet, he was also able to transfer his poetry to his paintings. Today, his works are exhibited all over the world.
Thomas Girtin (1775-1802)
While Thomas Girtin may not have been the best of all painters, he did play an important role when it came to turning watercolor paintings into a respected form of painting. Unfortunately, he died at a very young age, and many wondered how good he would have become if he had lived longer.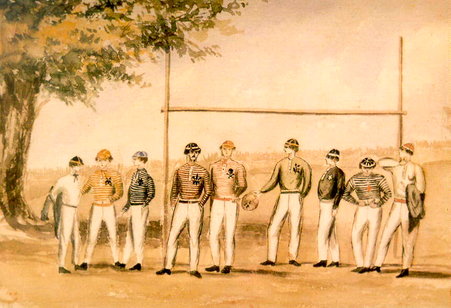 Painting of the first players of rugby at Rugby School, Warwickshire, the birthplace of rugby.
JMW Turner (1775-1851)
Born in the same year as Thomas Girtin, JMW Turner was also using watercolors, but his oil paintings were no less amazing. He is one of England's most beloved landscape painters, and is often called the "Painter of Light". His combination of realistic landscapes with the Romanticism style influenced many other modern painters.
See also: