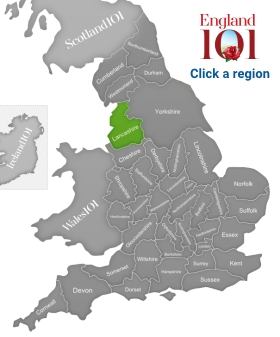 Founded in the 12th century, Lancashire sits along the far northwest coast of England, boasting amazing seaside golf, historic market towns and beautiful unspoiled landscapes. Although the county town is Lancaster, a lively cobblestoned university city, the county's most famous town is Blackpool, one of the most popular seaside resorts in the U.K.
Lancashire's roots go back to the Industrial Revolution, at which time it was full of textile mills and produced some 85% of all the world's textiles. The county traditionally encompassed a larger area that included both Manchester and Liverpool, and though both are now considered separate municipalities, Liverpool is still considered part of Lancashire by tradition.
Thus, it could be argued that Lancashire's most famous export was not cotton, but rather the Beatles, who formed and got their start in the dusky clubs of Liverpool, such as the famous Cavern Club, where they were first discovered by Brian Epstein in 1961. Those with Beatlemania should head to The Beatles Story, an interactive attraction dedicated to the band.
Outside of its urban areas, though, Lancashire is largely unspoiled countryside. The county boasts two Areas of Outstanding Natural Beauty: the Forest of Bowland, a 312-square-mile rural zone consisting of forests, rivers, walking and cycling trails and small villages; and Arnside and Silverdale, two small coastal villages settled in along Morecambe Bay surrounded by woodland, salt marshes and the Irish Sea. The West Peninne Moors to the south are likewise renowned for the well-preserved moorlands and reservoirs, as well as lakes and forests that surround a few small villages.
Lancashire is also a surprising golfers paradise, with its own "Golf Coast", where dozens of links courses line the coast overlooking the Irish Sea. Many of these courses, such as Royal Lytham St. Anne's and Fairhaven, have hosted such prestigious events as The Open and PGA tournaments.
Highlights:
The Beatles
Blackpool
Golf
Astley Hall, Chorley, Lancashire.
Credit: Britain on View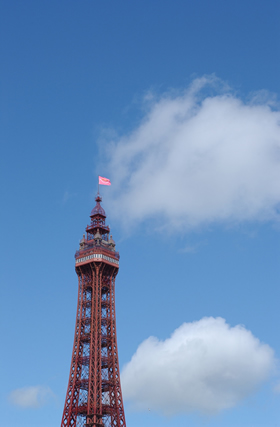 Blackpool Tower, Blackpool
Credit: Britainonview, Adrian Houston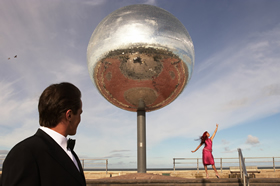 Couple dancing next to the world's largest mirrorball - built in 2002 by Michael Trainor on Blackpool's South Shore, Blackpool.
Credit: Britainonview, Adrian Houston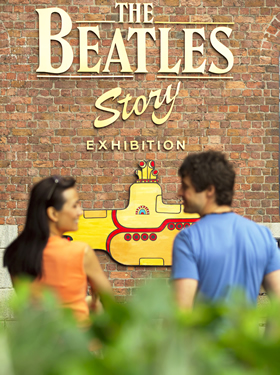 Couple outside The Beatles Story Exhibition and Memorabillia Shop, Liverpool, Merseyside.
Credit: Britainonview, Pawel Libera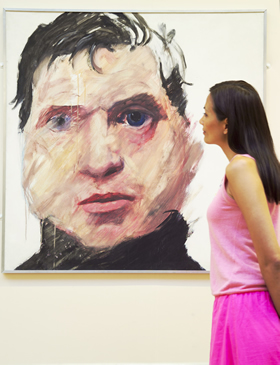 Woman looking at portrait by Sam Walsh in the Walker Art Gallery, Liverpool, Merseyside.
Credit: Britainonview, Pawel Libera
How much do you know about Lancashire ?