959,760 Hertfordshire Diaspora around the world
How much do you know about Hertfordshire ?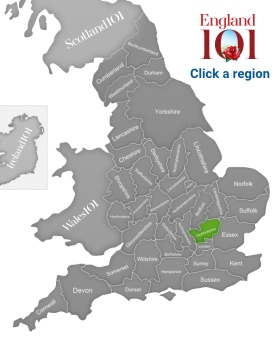 In his novel, Howard's End, E.M. Forster called Hertfordshire, "England at its quietest," which seems ironic when you consider that George Orwell based Animal Farm on the Hertfordshire village of Wallington (where he also lived in the late 1930s).
Animals and gardens seem to be a regular feature of Hertfordshire, which forms a large portion of the commuter belt just north of London. For one thing, the very first Garden City - Letchworth - was built in Hertfordshire, while Welwyn, England's second, was soon to follow. Letchworth was a bit of a prime location in terms of regional planning, being also home to the first roundabout in England.
Along with these amazing gardens come manor homes, and Hertfordshire has some of England's finest. Hatfield House, an absolutely stunning Jacobean estate, was built in 1611 and saw, among other things, the birth and childhood of Queen Elizabeth I. The much older Knebworth House dates back to the 1400s and is now a popular venue for open-air rock concerts.
Although Hertford is the county town, St. Albans is among the most beautiful cities in Hertfordshire. The site of an early Roman settlement, St. Albans still maintains the remains of its Roman wall and theatre, as well as an impressive medieval clock tower and several museums, which recount these histories. The Cathedral and Abbey Church of St. Alban is also counted among the most ornate in Britain and boasts one of the longest naves in the country.
During much of the 20th century, the town of Borehamwood was a surprising centre of filmmaking in Britain, being home to several film studios, including MGM-British Studios, Associated British Studios and Millennium Studios, the latter of which is still in operation. Counted among the dozens of films shot here are the original Star Wars and Indiana Jones trilogies, 2001: A Space Odyssey, and TV shows like Who Wants to Be a Millionaire, EastEnders and Big Brother.
Highlights:
Movies - Star Wars & Indiana Jones
Hatfield House - The Queen
Garden Cities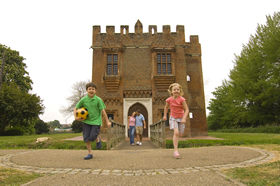 A family enjoying a day at Rye House Gatehouse in Lee Valley Park. The Gatehouse is all that remains of Sir Andrew Ogard's once extensive manor house.
Credit: Britainonview, Rod Edwards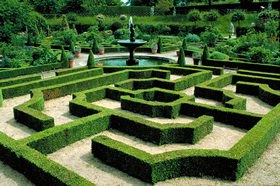 A foot maze and fountain in the landscaped gardens of Hatfield House in Hertfordshire.
Credit: Britain on View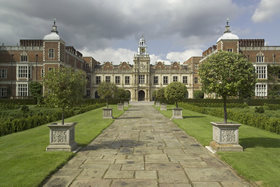 A spectacular view of Hatfield House, in Hertfordshire, Hatfield House, Hertfordshire.
Credit: Britainonview, Rod Edwards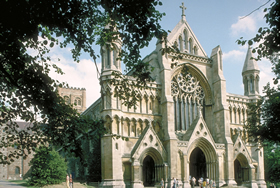 Cathedral exterior, St Albans, Hertfordshire.
Credit: Britain on View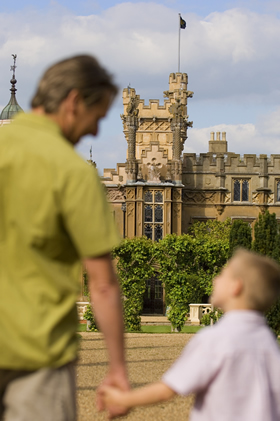 Father and son at Knebworth House, Knebworth, Hertfordshire
Credit: Britainonview, Rod Edwards